News
Trending
SANCO not pleased with Botswana/Afri-Forum relationship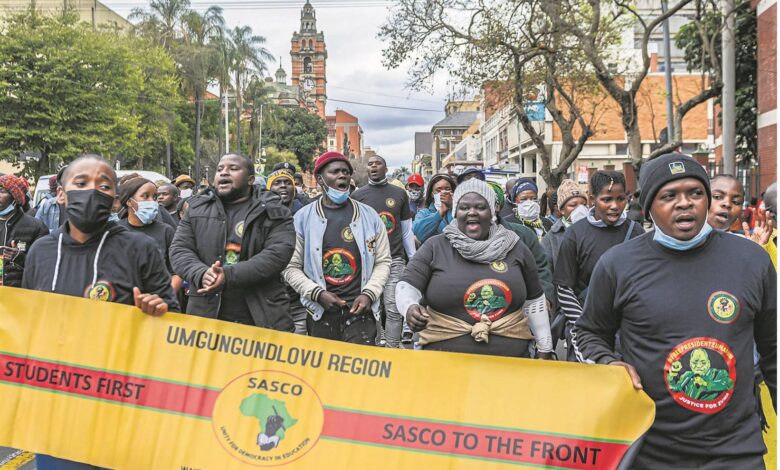 It looks like the Hundred Billion Pula (P100 billion) money laundering case, popularly known as the "Butterfly" case will turn to be Botswana government's worst nightmare. While those who were accused threaten lawsuits, SANCO will be marching to the Embassy of Botswana tomorrow.
"The South African National Civic Organization ( SANCO) will be embarking on a March to the Botswana Embassy on Friday the 3rd of September 2021 to register its dissatisfaction with the government of Botswana about their continued undermining of the integrity of the South African State in collaboration with a South African right wing organisation Afri-Forum through fabricated and false allegations." SANCO Gauteng Provincial Chairperson, Chris Malematja announced.
This comes after the charges which were levelled against Ms. Wilhelmina Maswabi, codenamed 'Butterfly', were dismissed as false and fabricated. Some of those who were implicated in the case are the former President His Excellency Lt Gen. Dr. Seretse Khama Ian Khama, and South Africa's Bridgette Motsepe.
According to the 'evidence' which has since been rubbished as fabricated by Judge Dr. Zein Kebonang, some of the supposed stolen P100 billion were deposited into South African banks. The money was alleged to have been taken from the Bank of Botswana (BoB), though BoB denied ever missing any money.
In pursuing the case, Botswana government engaged a South African lawyer, Advocate Gerrie Nel of Afri-Forum for legal services. As if tarnishing South Africa's name was not enough, engaging Afri-Forum, which is seen as promoting white supremacy and apartheid became salt in wound on SANCO.
"We reject this collaboration between the Botswana government and Afriforum as what we see as a neo-colonial agenda apparently aimed at reversing the gains of a new post-colonial and post-apartheid dispensation where South Africa together with other fellow African States continue to stand together in solidarity for a better future for all of the continent's people. Here in South Africa, there are countless other examples of Afri-Forum's activities that could be argued to be a habitual attack on Black hegemony and Black excellence. " Malematja charged.