Lifestyle
Seal To Headline Of Baskets & Song Event Alongside A.T.I, Mophato And Lira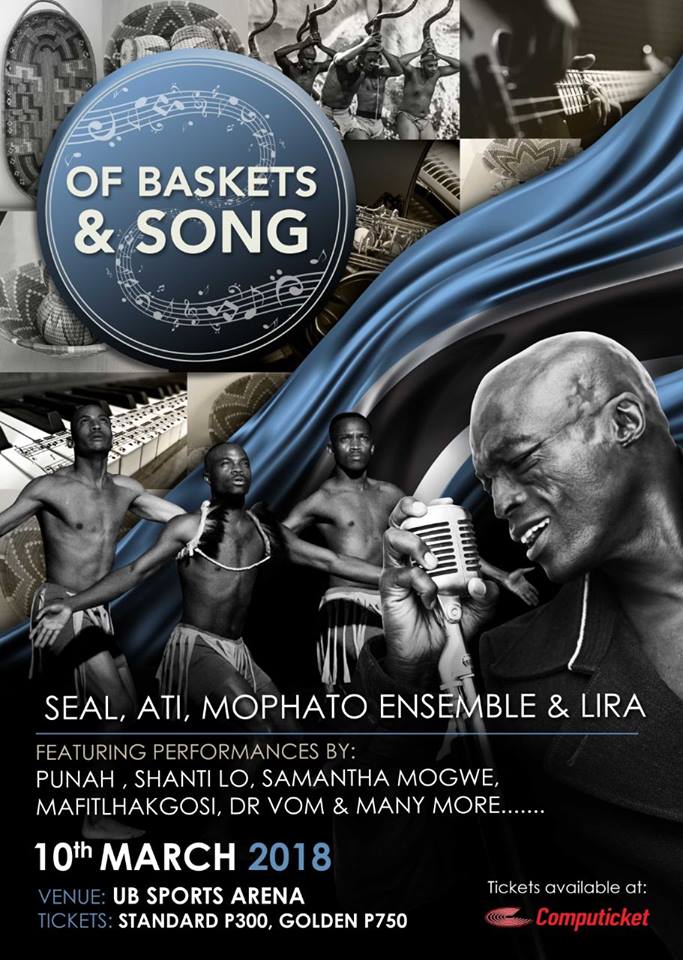 Seal To Headline Of Baskets & Song Event Alongside A.T.I, Mophato And Lira
English singer and songwriter Seal will headline Of Baskets & Song event that will be held at UB Sports Arena on the 10th of March. The event will be hosted by Botswana Tourism and is a way to celebrate 10 years of sustainable and diverse tourism .
Seal will be headlining the event together with some local acts including A.T.I and Mophato as well as South African songstress Lira. Also performing at the event will be Punah Gabasiane, Shanti Lo, Samantha Mogwe and many more.
Seal  has sold more than 20 million records worldwide and is known for his international hits, including "Kiss from a Rose", which appeared on the soundtrack to the 1995 film Batman Forever. He was a coach on The Voice Australia in 2012 and 2013, and returned to Australia to work as a coach in 2017.