News
Trending
SSN bash Masisi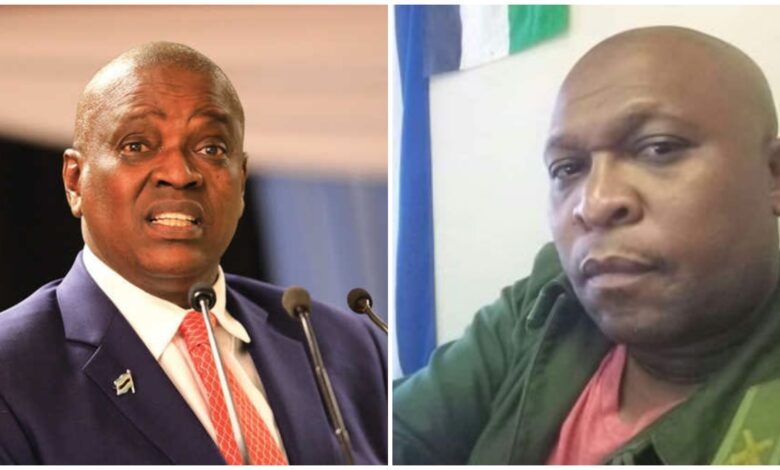 In his attempt to mediate between the Kingdom of eSwatini and the pro-democracy protestors, His Excellency the President Dr. Mokgweetsi Eric Keabetswe Masisi has been met with a heavy rebuke.
The Swaziland Solidarity Network (SSN) have critisized President Masisi's statement on the ongoing protests. Masisi was writing in his capacity as the the Chairperson of the SADC (Southern African Development Community) Organ on Politics, Defence and Security.
On their response, which they called Masisi's statement "extremely useless", the SSN lashed out, "The president's statement was appalling. The very least that anyone making a public statement on the issue should do is acquainting themselves with the facts. The facts of the matter are clear to anyone who reads and listens to news about the tiny kingdom"
According to the movement, Forty (40) people were "massacred", instead of one (1) as Masisi mentioned on his statement. In their rebuke, the SSN further stated that the armed forces murdered defenceless people who posed no threat whatsoever. According to SSN, some people were assaulted in their homes, while some were assaulted and killed for simply disobeying curfew times.
This was in response to Masisi's remarks which suggested, "The disturbances have resulted in widespread destruction of property, injuries to people, with at least one death reported. SADC also notes with concern, the disruption to normal personal, community and daily economic activities, including critical Government COVID-19 response strategies, which are essential for the health and safety of the people of the Kingdom of Eswatini, and the entire humanity. SADC calls upon all individuals, groups, and organisations that have grievances to desist from acts of violence, whilst also urging the security services to exercise restraint in their response to restore order and normalcy."
Lucky Lukhele, the SSN spokesperson notes that there is no room for dialogue as there is no freedom to political reforms. The movement urges all political organization in SADC to stand in solidarity with them to dismantle King Mswati's monarchy.