News
The First Lady Of The Republic Of Botswana Scheduled To Participate As Guest Rider At Khoemacau Copper Mining's Inaugural Lake Ngami Cycle Classic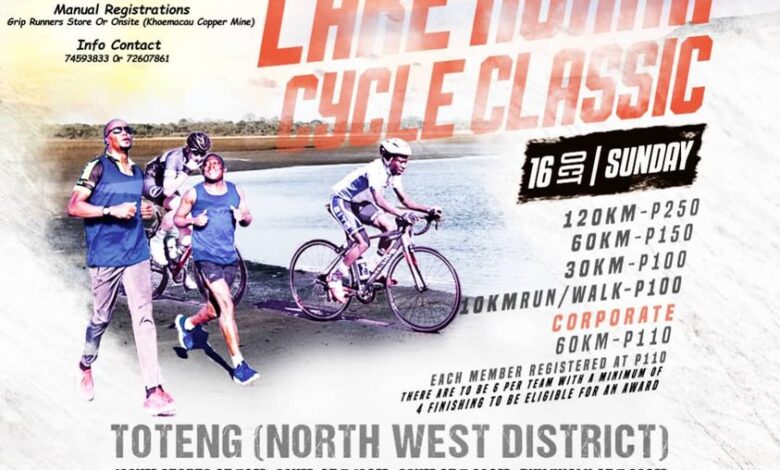 Khoemacau Copper Mine will on Sunday 16th October 2022 hold its inaugural Khoemacau Copper Mining GM's Lake Ngami Cycle Classic, at Toteng Village in the Northwest District. Her Excellency the First Lady of the Republic of Botswana Mrs. Neo Masisi will be the guest rider.
The objective of this event is to raise funds which shall be ploughed back into the Khoemacau Communities of Interest (Sehithwa, Toteng, Komana, Makgalo, Legotlhwana, Bodibeng, Botlhatlhogo and Somelo) through Community Development Projects, which have been developed by the communities through facilitation by Khoemacau.
The Classic comprises cycling, running and walking categories and is tipped to be attended by over 200 cyclists and runners from the Northwest District and beyond. The route of the classic starts in Toteng village, runs through Legotlhwana, Sehithwa and Bodibeng villages, and finishes back in Toteng.
Winners of the different categories will be rewarded with cash prizes. Pre-race events will include tree planting activities in Toteng village and Mine sites. The race will start at 6;30am.