Jobs
VACANCY CIRCULAR NO 4 OF 2023 POSTS: TEMPORARY ASSISTANT TEACHERS AND TEACHER AIDES: EARLY CHILDHOOD, PRIMARY AND SECONDARY SCHOOLS (SOUTH REGION)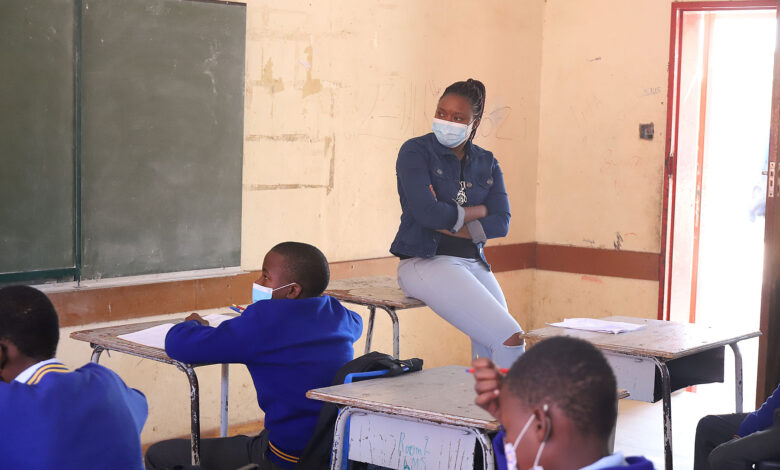 Applications are invited from suitably qualified Batswana teachers and teacher aides to teach in Primary and Secondary Schools of South Region (Early childhood, primary and secondary). This invitation is only open to those who have a teaching qualification.
SALARY SCALE:
Certificate B3 (P62 388.00 – P73 236 .00 per annum)
Diploma C4 (P 103 272 .00 –P117 540 .00 per annum)
Degree C3 (P 121 032.00 – P 143 664.00 per annum)
MAIN PURPOSE OF THE JOB:
Teaching of students based on prescribed syllabuses, supervising students, guiding and counselling students, maintaining records and participating in extracurricular activities.
QUALIFICATIONS:
Teacher Aides- Certificate in Early Childhood EducationDiploma/Degree in Primary Education
Diploma/Degree in Secondary Education or related field with a post graduate diploma in Education
REQUIREMENTS
The following should be attached to your applications:
Up – to- date CV which includes full contact details (Cell No.) clearly stating major and minor subjects done.
Certified copy of Omang
Certified Copies of Certificates and academic transcripts
Certified copy of Tirelo Sechaba Certificate (if any)
2 References (not older than 6 months)
Applications can be hand delivered to the Regional Education Office (Kanye Education Centre) at the Records Management Unit.
Faxed applications will not be considered.
Applications should be addressed to:
Director, Regional Operations
South Ministry of Education and Skills Development, Botswana
Private Bag 003
Kanye
For more Information please contact the following:
Mr. T. Lefiri 5447412 or Mr. D.T. Mhologaphata 5447428
CLOSING DATE:
24th April 2023