News
VICE PRESIDENT OFFICIALLY OPENS KEDIA CLINIC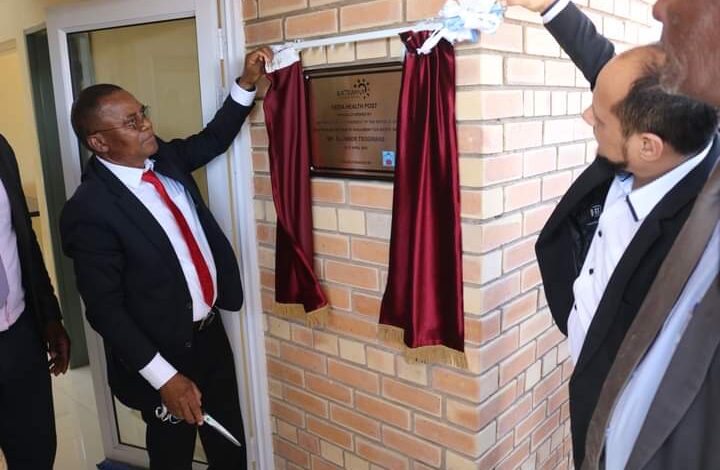 His Honour the Vice President Mr Slumber Tsogwane officially opened the new Kedia Clinic, donated by Crown Manufacturing Company yesterday.
The P1.5 million clinic is expected to help improve health care services for the Kedia community.
Speaking at the ceremony, Vice President Tsogwane hailed Crown Manufacturing Company for their good gesture.
He said the new clinic is not only a facelift to the village but will also help expand health services provided as the old clinic will now be used for maternity services.
"This area at times also experience Malaria outbreaks and the clinic will help Kedia residents a lot in this regard," added Vice President.
He said the Government through the Remote Area Development Programme continues to provide essential services like water, power and health facilities to remove areas.
The Vice President further said that following the Covid-19 pandemic, there is an urgent need to expand health posts in order to save lives as the Reset Agenda depicts.
He therefore implored other companies to lend a hand where they can because the Government cannot manage on its own.
In addition, Crown Manufacturing Company donated blankets, Woolworths donated clothes and Botswana Investment and Trade Centre donated school shoes.