News
Vice President Tsogwane Opens Teemane Mall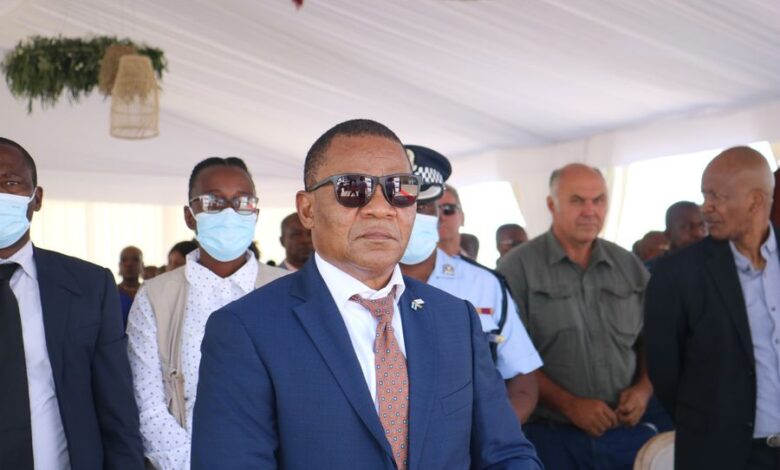 Life will never be the same again for Boteti residents as they witnessed the official opening of Teemane mall yesterday.
Officially opening the Mall His Honour The Vice President Mr Slumber Tsogwane said that the mall brings a convergence of
shopping experience for the areas around Letlhakane and Orapa. The Vice President said this will reduce the long distance residents used to travel to access goods and services.
Giving a word of encouragement, His Honour said, "it is evident that with proper management, every small business has the potential to grow big". He said the owners of Teemane Mall, who are Batswana, are a proof of this. The owners started from humble beginnings and now ultimately own a big business such as the Teemane mall.
Furthermore he said that the Government is determined to ensure that retailers support local farmers hence the ban on the importation of vegetables.
Time Projects Botswana representative Mr Turne Morolong when giving the project overview said, construction of the mall started in March 2021 and was completed in August 2022.
Mr Morolong highlighted that the Teemane mall, which was built with locally sourced material occupies approximately 11500sqm of land, has 41 outlets and parking space for 600 vehicles.
Mr Tipson Ndiyapo Mahube on behalf of the family said, his family started business way back in 1985 with a small general dealer. The business expanded and they developed a shell filling station in 1989 and other businesses followed. He said this mall is a result of the dream him and the wife had had back in 2000.