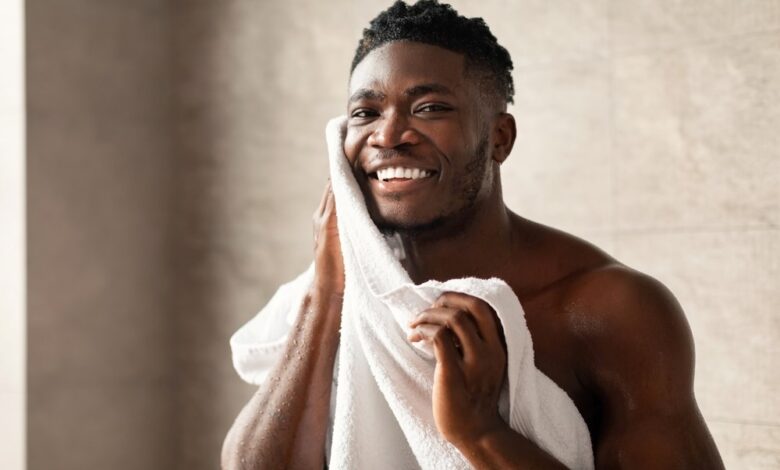 While it's believed that men's skin is hardier than women's, during the harsh winter climate, even their skin requires additional care. "Winter air can take a toll on your skin, especially if you're already prone to dryness or irritation, like many men are," explains Clere For Men brand manager Themba Ndlovu.
"Winter arrives and we think layers of warm clothing is enough to protect us from the cold weather, however, when temperatures drop, your skin and body need as much special care and attention."
Men sometimes forget that even their skin requires additional care. Stressing on the need for grooming, Ndlovu shares some easy tips for men to keep themselves groomed when temperatures fall:
Lower the heat – There's nothing like a long hot shower when it's cold out, however while it may feel good in the moment, your skin won't take as kindly to it. Near-scalding hot water is not good for the skin because it strips it of its natural oils. So, switch to a shorter, lukewarm shower.
Moisturise liberally and often – Being proactive with your skincare routine is one of the best ways to help ward off winter dryness before it starts. If you're not using a moisturiser already, now's the time to start. Switching from a thinner lotion to thicker crème in winter will provide your skin with the much-needed moisture it needs. Clere for Men's body crème in Ice, Fire, Storm, and Legend is enriched with glycerine and Vitamins E & A and will keep your skin nourished and moisturised for up to 48 hours.
Hydrate – Hydration means more than using a moisturiser twice a day. While this will lock in moisture and prevent dry skin so commonly associated with winter weather it is also important to stay hydrated from the inside by drinking plenty of water.
Don't forget about your lips – Cold winter winds and cracked, chapped lips, unfortunately, go together. We tend to forget about our lips when we moisturise, however they often bear the brunt of the cold weather. Clere For Men's Gly-Co-Jelly Ice combines Glycerine and Petroleum Jelly creating a skincare solution that provides 48 hours of moisture, instantly nourishing your skin and helping to lock in moisture. It restores and revives dry skin, leaving it instantly smooth.