News
No. 17 Police District Holds Community Policing Cluster Awards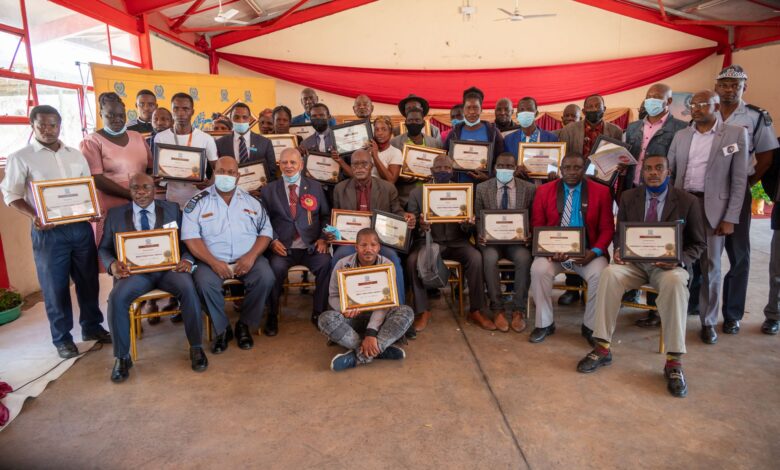 "The awards are a sign of appreciation and recognition of Botswana Police Service towards our contribution in Cluster Policing".
These were the words of Mr John Wellio at the District Community Policing Cluster Awards ceremony held at Shakawe village on Friday (05/08/2022). The ceremony came as a follow up to the 10th National Community Cluster Awards held in Maun this June.
Mr Wellio who is a businessman and also a sponsor of Community Policing Clusters in the area, said the Community Policing initiative has forged an effective partnership between the Police and the community, something that he said was unheard of in the past.
He applauded the awards recipients for their commitment in the fight against crime. He added that crime affects the community, hence the need for the community to ward it off.
Commending cluster members for their good Kgosi Mutemo Mbambo of Shakawe urged them to continue with their efforts, which have resulted in crime reduction in the area.
He called other members of the community to participate in the initiative to eradicate local crime completely.
Kgosi also thanked the business community for their support towards the initiative encouraging other business people in the process to take part.
No 17 Police District scooped 29 awards during the 10th National Community Cluster Awards in the Community Commitment category, 29 for Best Practice, three for Youth Award of Excellence and two for Veterans Award category.