News
Trending
"64% target population to be fully vaccinated by October 2021" – Masisi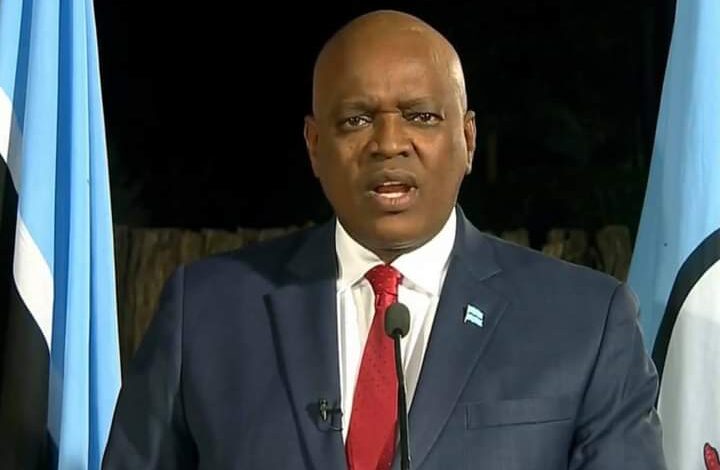 It is anticipated that Sixty-four percent (64%) of the eligible population will be vaccinated by October 2021, President Masisi has proclaimed. The President said in his COVID-19 national address a couple of hours back.
"One million, nine thousand, nine hundred and seventy-four (1,009,974) doses, comprising Sinovac, Astrazeneca, Johnson & Johnson and Moderna are expected to be delivered during the month of September. This number includes the 404,494 doses of Sinovac due to arrive this Sunday. The total number of vaccines expected this month, together with those that have been received so far, will mean that by the end of October 2021, nine hundred and seventy-five thousand, seven hundred and eight two (975, 782) Batswana will be fully vaccinated translating into 64% of the target population being fully vaccinated." he promised.
According to His Excellency the President Dr. Mokgweetsi Eric Keabetswe Masisi, already Twenty-one point six percent (21.6%) has been vaccinated thus far. The eligible population stands at about one million, five hundred and thirty-one thousand (1, 531, 000) people. Furthermore, the President has noted that between the 14th August and the 30th, COVID-19 cases and deaths have reduced considerably, thanks to the introduction of three weeks of severe restrictions.
"In this regard, I wish to share with you progress made thus far. As a result of our compliance to these restrictions, we have seen a gradual decrease in the number of new infections and deaths over this period. As at 14th of August we had 13,380 active cases translating to more than 1000 cases per day with a positivity rate at 27%. By the 30th of August, active cases had dropped to 5,146 and daily cases halved with a positivity rate at 9%; nearly a threefold decrease. We have also witnessed a significant decrease in hospital admissions with a 70% decline in patients admitted into our COVID-19 treatment facilities." President Masisi underscored.
In view of the current state, where the number of infections and deaths have reduced, the president has decided to loosen the regulations, as of Monday 6 September 2021, the following will take effect;
1. The curfew will start from 10pm to 4am.
2. All public gatherings, including kgotla meetings, merapelo, weddings, patlo and magadi will be re-instated while following COVID-19 health protocols.
3 The number of people at religious gatherings and church services remain at a maximum of fifty (50) and such gatherings and services be held twice a week.
4. Funerals be conducted within a period of five (5) days from date of death and should continue to follow all established COVID-19 health protocols.
5. Inter-zonal movement continues to be restricted to essential travel only.
6. Schools will be reopened as planned.
7. The ban on the sale of alcohol will be lifted and allowed on a take away basis as per level 3 of the Emergency Response Framework.