Lifestyle
Batho Ba Lorato Film Festival Scheduled To Start On February 22nd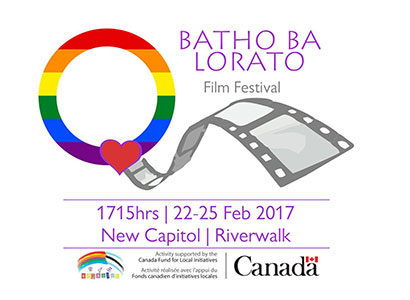 Batho Ba Lorato Film Festival Scheduled To Start On February 22nd
The sixth annual Batho Ba Lorato film festival is expected to start next week Thursday at Riverwalk Cinema it will go on until the 25th. The festival is aimed at highlighting the experiences of Lesbians Gays Bisexual Transgender and Intersex (LGBTI) persons in Botswana and around the world.
The film festival will this year feature four movies and a documentary and will conclude with a panel discussion with debates on issues that affect the LGBTI community.
The Voice Newspaper wrote that the lineup will be kick started by  a movie about "Simon and I" which recounts the lives of two giants in the South African gay and lesbian liberation movement, Simon Nkoli and the film maker herself, Bev Ditsie.
The story is narrated by Bev both as a personal statement and political history. "Through good and bad times their relationship is viewed against a backdrop of intense political activism and the HIV/AIDS crisis."
On the Second day the film marathon will feature a movie called "In a heartbeat".
The movie tells a story of a closeted boy who runs the risk of being outed by his own heart after it pops out of his chest to chase down the boy of his dreams.
The third day will see a feature on a movie titled "Reclaiming Intersex".
The movie is about Grabrielle Le Roux and Nthabiseng Mokoena who are born into a world that says one should not exist where they are not supposed to exist.
The movie tells their story of intersectional resistance, individual and collective.
The final movie on the last day will be the critically acclaimed movie "The Wound (Inxeba)"which features Xolani, a lonely factory worker who joins the men of his community in the mountains of the Eastern Cape to initiate a group of teenage boys into manhood.
When a defiant initiate from the city discovers his best kept secret, Xolani's entire existence begins to unravel."