Lifestyle
Jazz Exchange Slated For October 29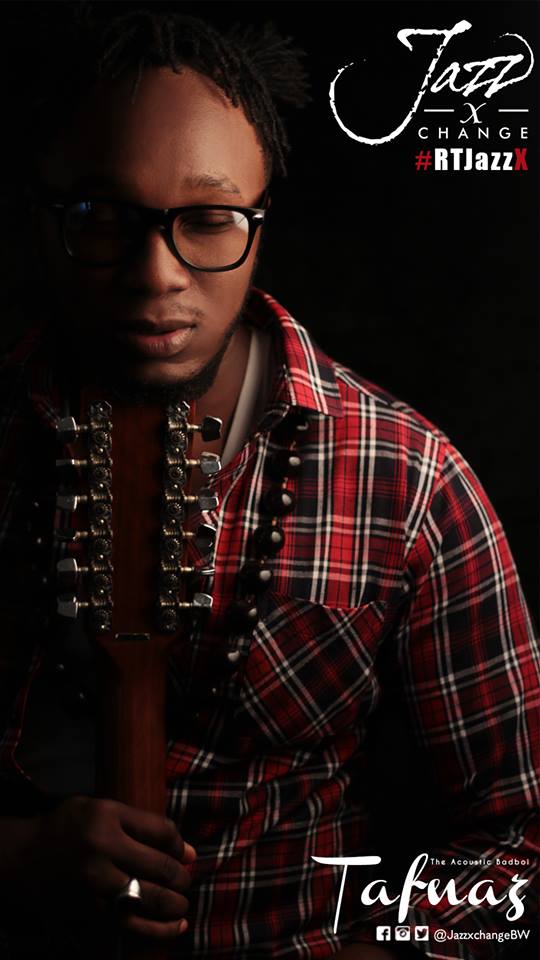 The sixth Jazz Exchange gig, will be held on the 29th October and will feature Tafadzwa Nazare better known as Tafnaz.
Jazz X Change supports upcoming artists and they have come a long way and would like to continue to endeavour in developing  local upcoming artists. Tafadzwa, also known as Tafnaz the Acoustic Badboi, discovered his love for music in high school where he performed in different acappella groups. In 2008 Tafnaz went to Limkokwing University in Malaysia where he not only formed a group called Beat Harmony; but also helped write the institution's theme song.
hat same year, the group won Malaysia's first MTV World Stage Competition. In conjunction with the University and Sony Records, Tafnaz released his very first song called Come back to me in 2009. After moving to Limkokwing's Botswana campus, Tafnaz decided to teach himself how to play guitar. He later on joined a band called The Contrabanditz and opened for artists like Oliver Mtukudzi, Freshlyground and Joss Stone. In between live performances at Jessy's Bistro and Sky Lounge he began to record first EP called The Situationship.