Lifestyle
Botswana Content Producers Exhibition Slated For The 19th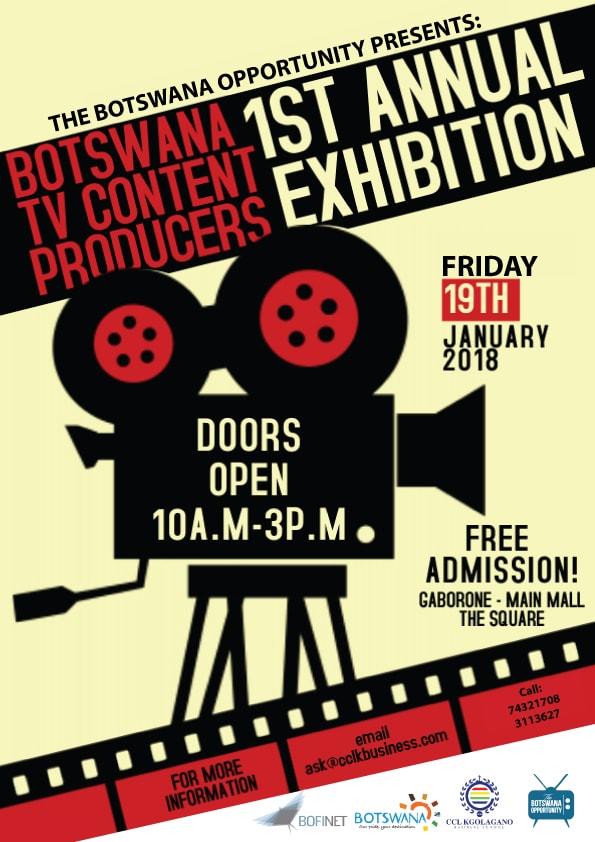 Film Producers Exhibition Slated For The 19th
Botswana Opportunity is expected to host the first annual Botswana Content Producers Exhibition next Friday at the Main Mall Square.
The exhibition will have Botswana's own film producers exhibiting their content with content buyers interacting with film producers.
"This is a platform for content creators where they will be engaging with content buyers from different organisations such as Kwese tv, DStv and Btv to mention but a few. The buyers will advise the producers what is required of them to have their products aired on the different television platforms owned by the buyers," Aobakwe Sentle, the Botswana Opportunity public relations told Mmegi newspaper.
He noted that buyers would advise on the required standards of content quality, urging producers to come in their numbers for information exchange and experience.
Apart from engagements with content buyers Sentle stated that film producers will be given an opportunity to exhibit their productions to potential buyers and investors free of charge.
"All they have to do is to register through our Facebook page then we assist them. The event is also open to upcoming producers and the general public at no charge."
The Botswana Content producers Exhibition is open to everyone. Whether you're a producer,director, script writer, television station, visual artist,singer, photographer, filmmaker, model  newspaper this is an opportunity for you.