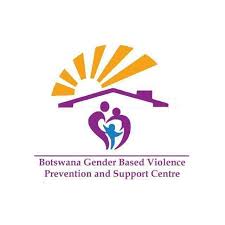 Botswana Gender Based Violence Prevention and Support Centre has a vacancy opening.
JOB TITLE:Receptionist/Admin Assistant
REPORTS TO:Finance Officer
DEPARTMENT:Finance and Administration
OVERALL PURPOSE OF THE JOB:To answer and redirect all calls to BGBVC, welcome clients and direct them accordingly to the relevant office and or person. Also performs administrative work for management and assists the Accounts Officer with certain functions.
POSITION REQUIREMENTS:
:• BGCSE/O Levels certificate.• A Certificate in Secretarial studies or equivalent.
Experience:
1. At least 2-3 years' experience as a receptionist in an office setting.
2. Experience working with a switch board would be an added advantage.
3.Clean Drivers licence
KEY AREAS OF RESPONSIBILITY:
1. Greets clients and ascertains nature of visit.
2. Informs the requested contact person of client's visit and directs caller to the specific location.
3. Provides appropriate responses to client's inquiries.
4. Operates and answers the switchboard.
5. Screens incoming calls and when appropriate answers routine queries and or refers call to an alternative source.
6. Takes messages as required.
7. Writes out purchase orders to be signed by the relevant member of staff.
8. Receives and distributes incoming mail to BGBVC staff and arranges for collection/delivery of all outgoing mail.
9. Assists with the distribution of internal mail and communiqués.
10. Ensures that the reception area is kept clean and presentable at all times.
11. Composes and types letters as directed by management.
12. Develops and distributes meeting notices, minutes and follows up.
13. Ensure that all equipment's at the reception are functional e.g fax, copies etc.
14. Ensure leave form are signed and filed to updates the leave balance for review by the Finance Officer
15. Drives staff and clients in town on BGBVC assignments
COMPETENCIES:
1. Clerical: Knowledge of administrative and clerical procedures and systems such as spreadsheet, word processing, managing files and records, designing forms and other office procedures and terminology.
2. Customer and Personal Service: Knowledge of principles and processes for providing customer and personal services. This includes customer needs assessment, meeting quality standards for services, and evaluation of customer satisfaction.
3. Technical Know How: knowledge and expertise in operating switchboards and computer.
4. Planning and Organisation: Proven ability to effectively plan work.
5. Written and verbal communication: Excellent verbal communication skills and an ability to communicate with people from diverse cultural, educational and professional backgrounds.
6. Client Orientation: Desires to meet the needs of clients. Committed to the continuous improvement of services.
7. Proactive: Ability to pre-empt appropriate activities and action without instruction.
PROFESSIONAL SKILLS:
• Build Relationships
• Adaptability
• Work Efficiently & Effectively
• Judgment and Problem Solving
Vacancy applications close on 24th July 2020 1700hrs
Applications should be addressed to: The Chief Executive Officer Botswana Gender Based Violence & Prevention and Support CentreP/BAG X046 Gaborone
Applications to be hand delivered at our office: Broadhurst Extension 19, Tshimotharo Plot 6062/3 or email to [email protected] NOTE: Only shortlisted applicants will be contacted.