Employment
Case management officer wanted at Lenmed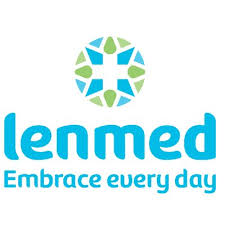 CASE MANAGEMENT OFFICER
Job description
The Case Management Officer position is a collaborative process of assessment, planning, facilitation, care coordination, evaluation, and advocacy for options and services to meet an individual's and family's comprehensive health needs through communication and available resources to promote quality, cost-effective outcomes.
Practice case management in the hospital in line with policy and established criteria.
Responsible for providing comprehensive coordination care through the continuum; identifying, assessment, coordination of patient care activities and communication of patients' needs to member of health care team and other care providers.
Involves in patient and family education and promoting continuous and quality patient care through development of practice guidelines, protocol and clinical pathways in support of quality improvement activities.
Update funders on the clinical status of the patient daily, with a view to ensure that the organization is adequately financially covered.
Early identification of benefits and speedy communication to manager, patient and doctor is imperative to avoid financial risk.
Requirements
Diploma /Degree General Nursing
An administration qualification will be an added advantage
A minimum of 3 years clinical experience
Understanding the requirements for CPT coding and ICD10 coding and their relationship to fee billing is key
Flexible working hours including standby
Good work ethics
Rcare – Knowledgeable on hospital system functioning.
Knowledgeable and sensitive to patients' right in the delivery of care
Benefits
Medical Aid
Pension/Provident fund
Closing date and application instructions
Lenmed is an Equal Opportunity Employer.The Company's approved Employment Equity plan and targets will be considered as part of the recruitment process aligned to the Group's Employment Equity strategy. Lenmed actively supports the recruitment of people with disabilities.In the event of any physical or psychological limitation that may impair an individual's ability to perform the job function,the employees must consult the employer for reasonable accommodation.
Send your CV to recruitment@bokamosohospital.org if you think you have the qualities and skills to fill this position.Should you not receive a response within three weeks after closing date,kindly consider your application unsuccessful.
CLOSING DATE: 6 FEBRUARY 2019