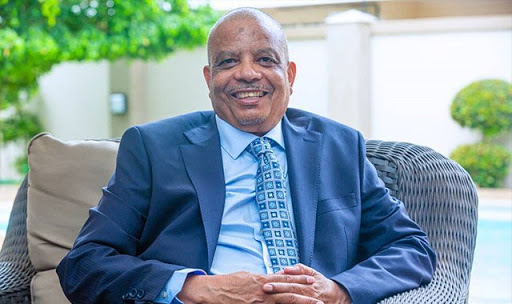 The President of Botswana Football association Maclean Cortez Letshwiti has just been elected as a member of the Confederation of African Football (CAF) executive committee.
Letswhiti was vying for an executive committee membership under the Southern Zone, otherwise known as COSAFA (Council of Southern Africa Football Associations) region. Letshwiti was up against Mozambique's Feizal Ismael Sidat, Elvis Raja Chetty of Seychelles and Authur De Almeida Silva of Angola. The two seats in COSAFA region were won Maclean Cortez Letshwiti of Botswana and Elvis Raja Cherry of Sychelles.
Meanwhile,from the neighbouring South Africa, the President of Mamelodi Sundowns Football Club- Dr Patrice Tlhopane Motsepe became the seventh (7th) president of CAF. He occupies the position of CAF President on four-year term after being elected unopposed by the Member Associations of CAF, in Rabat.
Motsepe's candidacy was announced by the South African Football Association (SAFA) in November. He will serve a four-year term until the next elective congress in 2025.
Initially Motsepe was opposed by Senegal's Augustin Senghor' Mauritanian Ahmed Yahya and Jacques Anouma of Ivory Coast for the post but they withdraw their bids last month after all the parties affected agreed to reach a compromise agreement. According to the agreement, the three (3) candidates got leadership positions in the executive committee. Senghor and Yahya have been offered vice-presidencies' and Anouma an advisory role.
Motsepe says some of his mandates as the CAF President will be to bring to Africa the Video Assistant Referee (VAR) for CAF senior competitions. VAR has however received it's equal share of critisism and praise. Motsepe also vowed to invest in football infrastructure.
In attendance of the CAF General Assembly was FIFA (Federation Internationale de Football Association) President Gianni Infantino. For his part, Infantino commended the African Member Associates for the unity they have displayed in the last few weeks. This was in reference to the decision by presidential candidates not to square it off, but rather reach a compromise.