News
Trending
Magosi fielded for SADC top post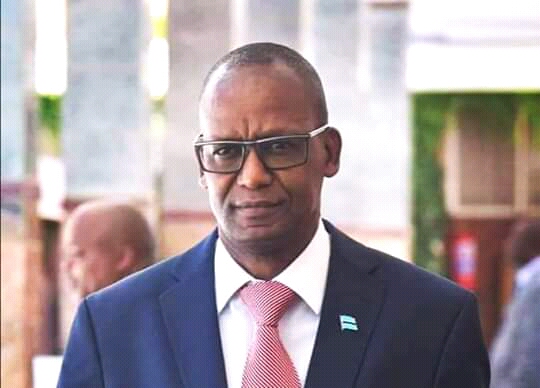 The government of Botswana has through the office of the president announced that it has been decided that Mr. Elias Mpedi Magosi will represent Botswana as a candidate for the position of the Executive Secretary of the Southern African Development Community.
The position is set to become vacant in August 2021 as the incumbent, Dr. Stergomena Lawrence Tax's term will be ceasing. Magosi is the current Permanent Secretary to the President (PSP), giving him a privilege of being Head of the Botswana Public Service as well as Secretary to the Cabinet of Botswana.
Mr. Magosi is also a former Deputy Permanent Secretary to the President- from May 2018 to February 2020, a position he held before ascending to the PSP position. Moreover, he served as the Permanent Secretary in the Ministry of Transport and Communications from December 2016 to February 2017. He joined Ministry of Transport and Communications from the Ministry of Environment, Natural Resources Conservation and Tourism where he served from March 2015 to November 2016. Before that, in the public service, he worked as the Coordinator of Public Service Reforms, Office of the President from January 2004 to February 2007.
In the private sector, Magosi worked at Standard Chartered Bank as Head of Human Resource from January 2013 to October 2014, he also held a similar position at Botswana Insurance Holdings Limited from July 2010 to December 2012.
Education-wise, Magosi holds a Master's Degree in Organization Development from Bowling Green State University in the United States of America. He is also in possession of Bachelor of Arts Degree in Economics/Statistics from the University of Botswana; and a Graduate Diploma in Management Services from University of Bolton in the United Kingdom.
SADC is an inter-governmental organization aiming to further regional socio-economic cooperation and integration as well as political and security cooperation among sixteen (16) Southern African member states.
With the above mentioned experience and education, also bearing in mind that Magosi has an experience in SADC, where he served as Director of Human Resources and Administration at the SADC Secretariat, Botswana is hopeful that Magosi will bring this one home as well.