News
Trending
Palesa receives P60 000 from Stanbic Bank Botswana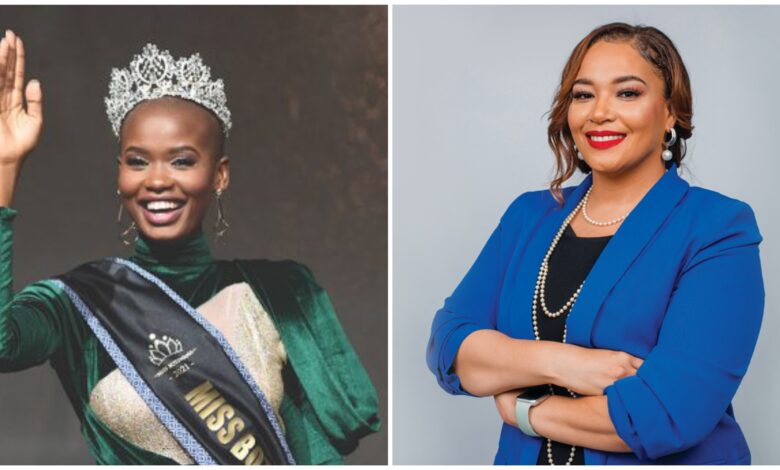 Stanbic Bank Botswana has gifted Miss Botswana 2021- Palesa Molefe, a Sixty thousand Pula (P60 000) sponsorship in cash.
The bank gifted the queen this money in appreciation of her representation of the country at Puerto Rico in the past few weeks. Stanbic Bank Botswana view Palesa as "the very embodiment of how a single bright spark can bring together a nation with grace, charisma, and courage,"
"What Palesa has already done this far is nothing short of admirable., This is a young woman who has brought together the hearts of a nation even in the midst of a pandemic. Her eloquence, courage and poise are magnetic, and show that with bravery and determination, it can be. One's dreams are possible if only we work towards them. We are proud to call Palesa our queen, and even prouder to stand behind her in this journey, knowing with full confidence that her story is only just beginning, for her work in communities and advocating for progress for Batswana continues. Our hearts are blue and white for Palesa as we all cheer her on now and indeed when the finals are confirmed!" said Stephanie Stoneham, Head of Brand and Marketing, for Stanbic Bank Botswana.
The money, according to Kaone Moremong, Miss Botswana organizer, will go towards Palesa'a wardrobe. Moremong says that to manage a Queen for the whole reign is pricey as they have to manage her wardrobe, transport, accommodation, hair, and management costs for a year on top of these revised travel plans. As such the sponsorship will go a long way.
The finals for Miss World 2021, which Palesa has been taking part in at Puerto Rico, are set to be held in 2022 following a ninety (90) day suspension of the event by Miss World 2021 organizers. The suspension came about amid fears of Corona Virus Disease (COVID-19) exposure at Puerto Rico where the pageantry has been taking place.