Lifestyle
Sindi Dlathu To Come To BW For An Intimate Master Class With Young And Upcoming Batswana Performers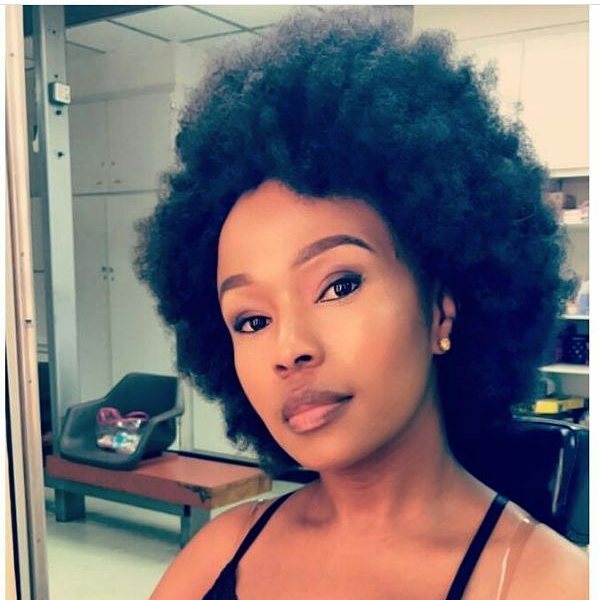 Are you a fan of Thandaza from Muvhango, well you have a chance to meet her. A local company, DM Creative Brands in partnership with a South African communications company, 7 Colours Communications will be hosting the singer and actress at The University  Of Botswana on September 23 for an intimate master class with young and upcoming Batswana performers.
The master class intends to engage and up-skill young and upcoming performers interested in careers in Television, Film and Theatre. Dlathu will focus on various disciples of performance from preparation, script development and packaging oneself as a reputable performer. DM Creative Brands'Masterclass with 'Thadanza' will be held at the University of Botswana on September 23. Attendants can expect the actress to breaks down to them what it takes to be a success in television, theatre and film. This is a class for performers or interested parties with little or no experience at all. Dlathu will also provide individual attention to all attendees to achieve their goals.
Dlathu is a South African actress and singer best known for her television roles as Nomfundo in the SABC1 drama series Soul City (2001-2008) and as Thandaza in the SABC2 soapie Muvhango since 1997. She is currently one of only three actors who have appeared on Muvhango since its inception in 1997. Starting young, Dlathu's win at a national miming competition at age 11 was a sign of bigger things to come. At 14 she was cast as the lead role's understudy in the stage version of Sarafina and was commissioned as an assistant choreographer to Michael Peters, the man responsible for many of Michael Jackson's dance routines.
Event organisers from DM Creative Brands have told the media that the  ticket price for the event is packaged in such a way that Dlathu is not looking at making money with this class but rather bring all up and coming performers under one roof.  The main idea is to create an offering to those with the no how. The ticket price is P350 and P500 for VIP. South African brand 7 Colours Communications is well known for setting standards of efficiency; profitability and bottom line success through a unique approach of strategy, compelling creative and management tools. Their brand positioning is woven into the subtleties of celebrating African creative spirit whilst taking it to the world.