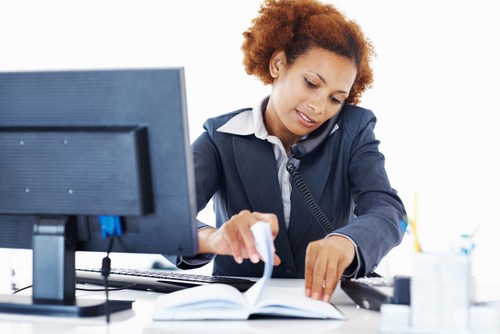 Support Centre Administrator
Job Summary
To coordinate, administer and support the end-to-end assessment and talent management process for internal and external stakeholders.
Reports to: Support Centre Manager
Objectives
Stakeholder Delight
To understand stakeholder needs, keep stakeholders updated and provide professional and friendly services and support in an industry leading timeframe.
Process Assessment and Talent Requests
Receive, process, implement and monitor assessment and other talent management requests using various technology platforms.
Coordinating Assessment and Talent Management Activities
Coordinate activities and services required in delivering on assessment / talent requests and projects.
General Administrative Support
Provide general office administrative support and assist with general coordination of activities.
Participant and User Support
To provide telephonic, e-mail and on-line support to assessment participants and system users.
Provide System Training
To provide expert system training to end users.
Requirements
Qualifications
Minimum requirement Form 5.
An IT related degree will be an added advantage.
Skills
MS Office
Technology Savvy
Competencies
• Communicating Information (convincing people, articulating Information, challenging ideas)
• Processing details (meeting timescales, checking things, following procedures)
• Structuring Tasks (managing tasks, upholding standards, producing output)
• Driving Success (taking action, seizing opportunities, pursuing goals)
• Showing Resilience (conveying self-confidence, showing composure, resolving conflict)
• Evaluating problems (examining information, documenting facts, interpreting data)
Experience
Two years' work experience in a technology enabled customer services role will be advantageous.
Other Requirements
Able to work flexible times.
Salary: Competitive market related salary
Location: Gaborone
Applications: Please apply for this job by clicking on the following link and submitting it by the 24th of February 2019.
Link: https://www.careerbk.com/job/support-centre-administrator/
Note: Only applications made online through the above link will be considered.