News
Unitrans Truck Drivers Hand-Over Petition To The DC-Say They Are Fed Up With Working Conditions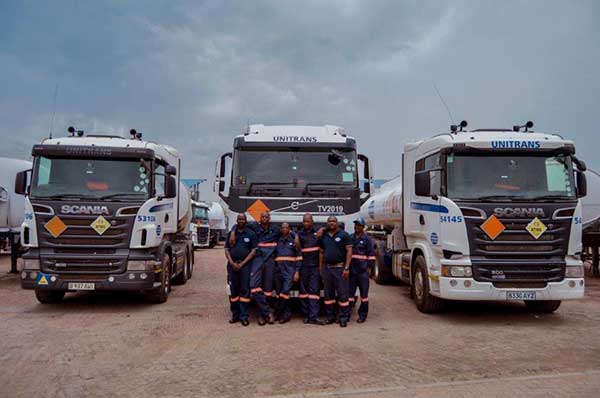 Unitrans truck drivers hand over petition to the DC-say they are fed up with working conditions. Staff members gathered this morning outside the District Commissioner's office in Gaborone, to hand over their petition after many apparent failed attempts of communicating with their employer.
The petition was submitted in a bid to advocate for better working conditions. Speaking on behalf of the workers was Mr John Moje, who works as a bulk vehicle operator. Moje explained that they are tired of the unfair work treatment they have been experiencing from their employer for years now. "We were promised a salary increment but that has not happened, infact they cut our wages without warning us", he said.
He further went on to mention that they work in small unfriendly environments amidst the COVID-19 pandemic and no appropriate measures have been put in place to guarantee their safety. " From time to time we are put into quarantine because we come into contact with COVID-19 positive people, some staff members have been infected but its being kept a secret from the public" he added.
Staff employees for Unitrans believe that government is aware of the situation at hand and are convinced that they choose not to take action for whatever reason best known to them. They have therefore decided to take matters into their own hands with the petition. Failure to receive positive feedback by the end of the week will result in them quitting their jobs indefinitely.