Business
10 Ideas For Businesses You Can Operate From Your House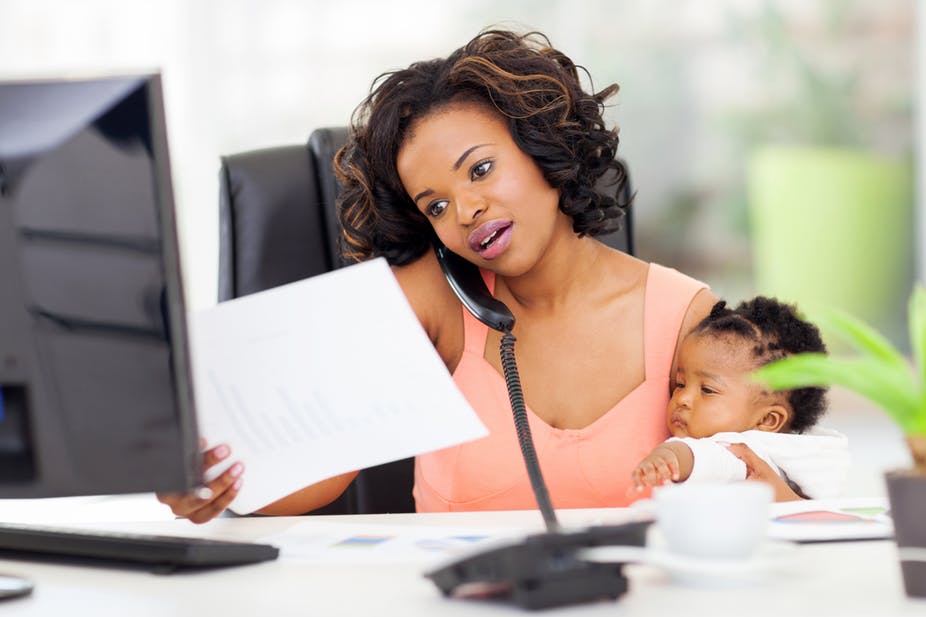 10 Ideas For Businesses You Can Operate From Your House
People, especially stay at home mothers often complain of poverty and that it is imposible for them to care for their children and still go out and look for jobs. There are actually ways one can make money even as a nursing mother right from their house, so no need for excuses.
Below are ten ideas you can use to start your own business;
Each of these ideas is very simple to start, and most can be done as a sole proprietorship at first (meaning you don't have to file any legal documents to get started, though you will want to do that if it starts to take off). Most of these can be done at home in your spare time, and in your spare space, too.
1.       Planner
People often need help planning events, from fundraisers to graduations. If you enjoy making plans and working with a variety of different clients, this is a job you can do mainly from home, though you may have to meet with clients at event locations from time to time.
2.      Dance Instructor
Anyone with a background in dance and access to clients with similar interests can offer dance classes from home. You can either set up the actual studio in your home or rent a space and use your home to do the administrative work.
3.      Baker
Bakers, you can buy some professional equipment and set up a commercial kitchen in your home. You can either sell your baked goods to local shops or set up a storefront online.
4.      Babysitting
Got lots of evenings free? Like kids? Babysitting may be a great side business for you. Keep an eye on multiple children on Friday and Saturday nights and you can earn some easy cash over time.
5.      Furniture making
If you're adept at woodworking and have some basic equipment, it's easy to get into business making deck furniture. It only requires a few items – a saw, a drill, a sander – and some creativity and passion for working with wood. If you have the tools or just want to turn your hobby into a business, this may be a great small business idea for you. In addition to creating new items, you could also focus on repairing existing wooden furniture or woodwork.
6.      Growing and selling produce
Like to grow vegetables? Focus in on one vegetable and sell the excess to grocery stores and at farmers' markets. My father does this with tomatoes and earns some solid extra money during the summer months. You can do really well, though, if you can grow things inside during the winter – February fresh tomatoes can sell quite well.
7.      Tutoring
Did you major in a subject like English, history, or math in college, or do exceptionally well on the SAT exam? Do you have patience with children? If so, you likely have what you need to tutor kids in particular subjects. Seek out parents or teachers and let them know that you tutor students in a certain subject, and offer materials for them to share, and phone calls will often trickle in. You can get going locally or expand across the country by offering to tutor online.
House Cleaning
As long as dirt and grime exist, there will be a need for house-cleaning services. In many homes and apartments, people want to enjoy the luxury of not having to scrub floors and dust furniture.
Tip: With each new client, find out exactly what they need and expect from you. Catering to the wishes of your clients is as important as a good cleaning job and will earn you loyal and returning customers.
Pet Sitting and Dog Walking Business
This is a great job for animal lovers who enjoy getting paid for caring for and playing with other people's pets. Dogs and cats are the most common pets that need care when owners are away, but you will occasionally be asked to take care of rabbits, hamsters, birds and tropical fish.
Dog walking can bring in good cash, especially if you market your services in retirement communities, where many residents may lack the energy and motivation to take their pets for their daily walks.
10.                Cosmetics sales 
This is very much a social business activity so be prepared to spend lots of time meeting and talking to people. You'll be selling mainly by networking and often through parties in other people's homes, so an outgoing manner and immaculate personal presentation skills are essential.