Sport
Athlete Onkabetse Nkobolo Qualifies For London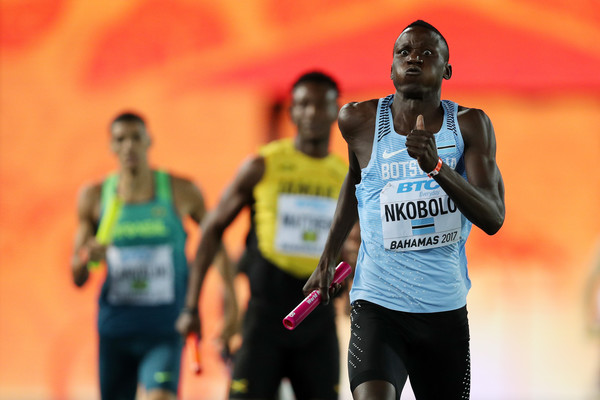 Onkabetse Nkobolo has qualified to go to the London World Championship qualifying mark at Forbach meeting in France on May 28 and he will be the fourth Botswana's 400-metre sprinter to qualify for London  .
World qualifying time for 400 metres men is 45.40 and Nkobolo finished in position two with a time of 45.34 and the first position was scooped by Rafa Omelko of Poland, who clocked 45.23.
Nkobolo said he was happy that he managed to hit the mark after numerous tries to qualify for the lucrative competition.
"It could have been nice for me to qualify on home soil, but as fate have it the time came here in France. All in all the race was just fine and I knew before the competition that it's now or never. I even called Karabo Sibanda telling him that I will be going on track, but he should keep his ear on the ground because I am going to die on the track," he said.
Furthermore, he said the 45.23 was his Season Best and that was a clear indication that he was on the right track.
His coach, Mogomotsi Otsetswe said the athlete ran an impressive time, adding that it showed that their training plan was paying dividends.
"Looking at their overall performance it shows that we are doing something right at training, and we will not rest on our laurels, but we will continue to work hard," he said.
However, a country is only allowed to field three athletes in individual events, in that regard the coach said he was cognisant that four athletes had already qualified, adding that todate they have not yet decided as to which athletes would represent Botswana in the 400-metre event at the World Championships.
"In this situation, it is not automatic, when we make a selection we look at the consistency of an individual in different races, and again all those who will be fielded in relay will be only those who have hit the qualifying mark or their time is near 45.20 so that we match other countries," he said.
So far Baboloki Thebe, Sibanda and Isaac Makwala have qualified for the 400 metres event.
The 800 metre 2012 Olympic Games silver medallist, Nijel Amos has also qualified.
In the ladies category, Amantle Montsho, Lydia Jele and Christine Botlogetswe have managed to book themselves a slot to qualify for the championships.
Meanwhile, both women's and men's 4×400 metres relay teams have since qualified.