Business
Trending
BOD make progress on diamond development projects.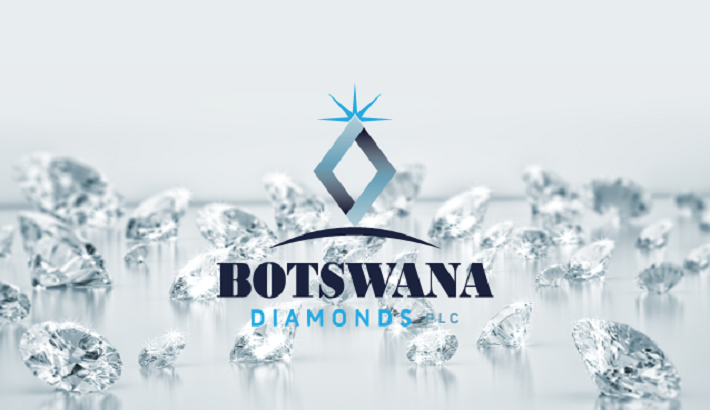 Botswana Diamonds Plc (BOD) has made a significant progress on diamond development projects in both Botswana and South Africa. The company's chairman, John Teeling has revealed.
In their financial report for the year ended December 2020, the chairman indicated that some of their highlights as a company include a discovery of a new Diamond bearing kimberlite at Thorny River. "A three-dimensional model of the newly discovered River Kimberlite pipe on the Thorny River property in South Africa was published in December following a successful reverse circulation drilling campaign." he revealed. Furthermore, the company entered into a cooperation agreement to fund exploration of its prospecting licence assets in Botswana with Diamexstrat Botswana Pty Ltd (DESB). Also, progress has been made on the Maibwe joint venture with core being further sampled for fresh microdiamond work.
Some terms of the agreements, the chairman says Diamexstrat and it's partner- Burgundy, can earn up to a seventy percent (70%) interest in BOD's Botswana Sunland Minerals and Sekaka's Prospecting Licences. BOD would earn a fifteen percent (15%) interest in Prospecting Licences held by DESB and Burgundy on the first fifteen million pula (P15 million/US$1.5m) spent on exploration by DESB where BOD's database assists in the discovery of a primary kimberlite.
On third party Prospecting Licences where targets are identified in BOD's database, a joint earn-in will be negotiated at the time. Moreover, for new Botswana Prospecting Licences, DESB and its partner, Burgundy can earn up to seventy percent (70%). On the contrary, the KX36 diamond discovery is not part of the agreement and remains fully owned by BOD.
Even though BOD has noted those progresses for the year, they have also recorded a loss of one hundred and ninety-five thousand pounds (£195 000)- approximately Three million pula (P3 million) attributable to operational expenditure.
However, the company recorded a positive increase on the value of equity. Rising from seven million, seven hundred and forty three thousand pounds (£7 743 000) to seven million, eight hundred and forty-five thousand pounds (£7 845 000). This in pula translate to roughly One hundred and nineteen million pula (P119 million) to One hundred and twenty million pula (P120 million).