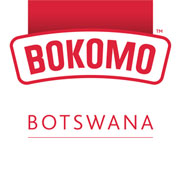 GABORONE
Bokomo Botswana (Pty) Ltd is a leading producer of wheat, maize and sugar products (White Star Super Maize Meal, Bokomo Flour and Pure
Sugar). The locally manufactured products and an extensive basket of FMCG products are distributed throughout Botswana from its premises
in Gaborone. These include well-known brands like Weet-Bix, Heinz, Bokomo Cornflakes, Spekko Rice, Ceres and Fruitree beverages,
Wellington Sauces, Nature Source, FutureLife, Safari range of Dried Fruits and Nuts and Salads, Moirs, Simba snacks etc.
SYSTEMS ADMINISTRATOR
Reporting to the Compliance Manager, the incumbent will be responsible for the effectiveness and accurate day to day administrative support to the
Compliance and Operations Managers in relation to capacity monitoring data, identity and access monitoring data, operational monitoring data, security
monitoring and document control
Effective administration of all legislative and statutory document requirements pertaining to Bokomo's core business.
Establish measurement and targets in line with opera
Maintain the Achiever-Plus docun
incidents logged is actioned and closed out in scheduled timeframe.
Ensure all risk and compliance registers are maintained on a daily basis and signed off by Compliance Manager as per schedule.
Work closely with the HACCP implementation team on the Food Safety program and maintain
n and maintain monthly meetings and regular internal audits.
Review all CCTV reports and hold monthly meetings with the service provider.
Ensure all internal processes are reviewer
nd audited on a scheduled basis to ensure compliance and the maintenance of good governance practices.
Undertake other related duties as directed by a management.
Qualifications and Experience:
Degree in Health & Safety and Environmental Health or equivalent from a reputational University. 3 Years' experience in Quality Management Systems and/or
Environmental Management Systems. Experience with accreditation bodies (BOBS, SARS) advantageous. Computer literacy essential. OMS and EMS
knowledge advantageous. Knowledge of food safety advantageous. Experience in an FMCG environment will be an added advantage.
Competencies:
Good communication and interpersonal skills
Excellent planning and organising skills
Analytical
Team player
Attention to detail
info@bokomobotswana.co.za
Closing date: 03 June 2022
Will only reply to shortlisted candidates]