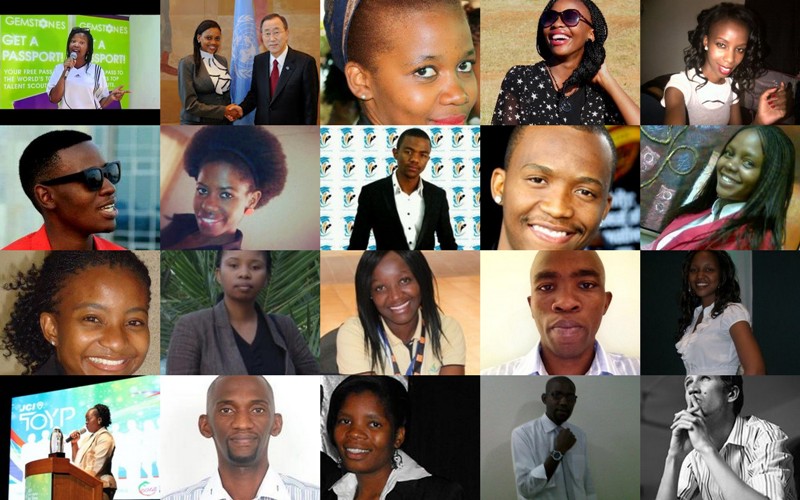 Lillian Nkosazana Moremi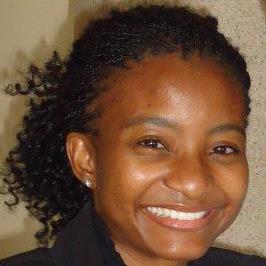 Lillian Nkosazana Moremi is passionate about education and youth development. She lives by the great Nelson Mandela's saying that Education is the most powerful tool that you can use to change the world. Ms Moremi is;
Manager of Dūcere Foundation (Botswana and Zambia).An Australian Foundation in partnership with the Ministry of Education and Skills Development with the vision of developing motivated and passionate learners and leaders.
Founder of Botswana Student Network Society.
Career Development Specialist at Career Coaching (PTY) LTD.
Toastmasters Gaborone Club Vice President Membership Officer training on public speaking and leadership development.
Member of Botswana Youth Portal board of advisors
Mentor at The African Leadership Academy (TAWLA).
Member of U.S. Embassy Gaborone Youth Advisory Council.
Member of the Southern African Young Women's Network.
Member of 'Gaborone Phenomenal Women- Beyond 6' Book-reading club.
The first Motswana and indeed woman from Botswana to visit Antarctica in the South Pole on a "Leadership on the edge" expedition.
Enjoys promoting youth participation and inspiration through information sharing via her personal website.
"The future belongs to those who believe in the beauty of their dreams." Eleanor Roosevelt
Gogontlejang Phaladi (18)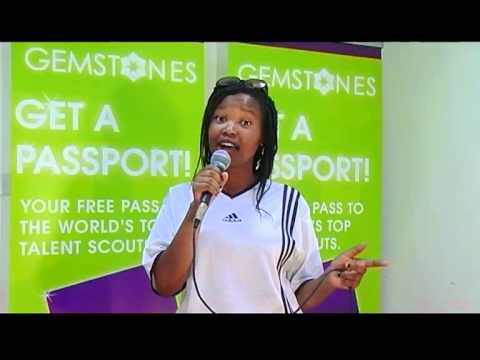 Human Rights, Gender and Child Activists and Advocate
Writer and poet
volunteer for the United Nations Children's Fund (UNICEF) Botswana Country Office in the HIV/AIDS Prevention Department.
attended the 3rd Pan African United Nations Youth Leadership Summit in Ouagadougou, Burkina Faso as the only delegate from Botswana.
Founder of the Gogontlejang Phaladi Pillar of Hope Project (GPPHP)
AWARDS-2005- Candle light award
-2006- Vision 2016 award for the pillar- A compassionate, just and caring nation
-2007- Vision 2016 award for the pillar- A compassionate, just and caring nation
-2007- National Youth Award for- leadership and community development
-2007- National Youth Award- Minister's special award
-2008- Vision 2016 award for pillar- A united and proud nation (being the
FIRST Motswana to get an award for this pillar)
-2008- Five Roses Youth of The Year Awards Runner up
Phatsimo Mosimanegape (27)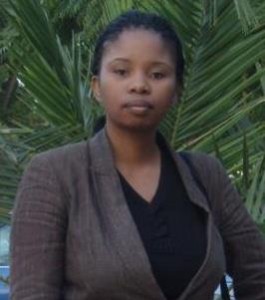 Former Executive Director of YALDA Botswana, Phatsimo is an individual with a passion that runs deep when it comes to issues of Youth Development and Empowerment. Her involvement in Youth Development issues does not begin at YALDA as she has previously been an active member of Youth for Life; an organisation that also contributes to Youth Development with a strong focus on HIV/AIDS related issues. She contributed to this organisation as a Treasurer and later became its Deputy Chairperson. She has represented YALDA and Botswana at different international platforms including the International Youth Conference on Youth & Democratization; Ethiopia, Technical Consultation Meeting on African Youth Charter; Ethiopia, the 8th African Governance Forum; Botswana, YALDA's 4th Biennial Conference; Nigeria and the Adopt an Idea Initiative in Nigeria. She currently serves YALDA as a Programs Coordinator in Botswana and also as a YALDA Regional Associate for West Africa. Phatsimo is currently the focal Point Person for the Voice Africa's Future Campaign, an initiative aimed at collecting views of Africa the young people of Botswana want to see beyond 2015.Outside YALDA she is a member of the UNESCO Youth Forum Committee and the BNYC Affiliates Committee.
Thuto Sekate (23)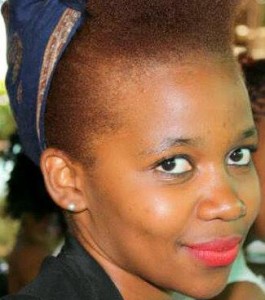 A young Motswana, Thuto Sekate is among the 60 applicants selected from 1,500 applicants who took part in the Global Changemakers Euro-Africa Youth Summit held in Brussels in June. She is  the Founder of iHeart Botswana  a project with the purpose of bringing together Batswana change-makers aged 16-35, with the aim of empowering them with the necessary tools and resources to enable them to make a difference in society. This will be done by networking them and bridging the gap between the change makers and the public/private sectors of Botswana. By doing this change makers have access to mentorship, information, funds and opportunities from the wider business and government sectors.. Thuto also owns  an Eco fashion Brand called Seatbelts and Openspaces
Goitsemang Khutsafalo (20)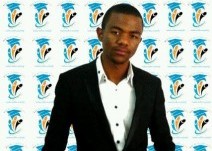 Founder of All Brilliant Minds Organisation (ALBRIMO) which is a registered non profit making organization which has mandated itself towards enhancing the academic performance of Botswana students. Goitsemang represented Botswana at Manila, Philippines for the 4th University scholars leadership symposium.
Quinn Baboloki Kgeresi (23)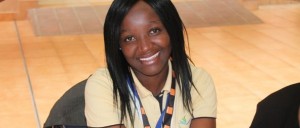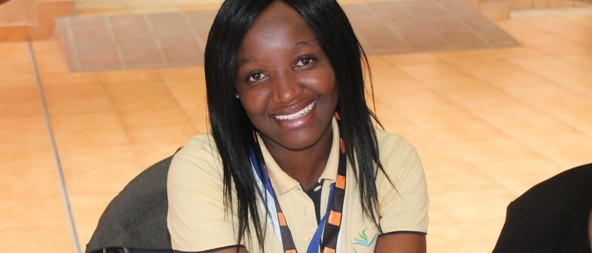 Ms. Kgeresi is an aspiring rehabilitation and health psychologist, she holds a B.A with psychology and sociology as a combined major from the University of Botswana. Currently, she serves as a job placement officer, where she promotes the employability of University of Botswana Students. She is a motivational speaker, mentor, a very determined, leadership oriented, and inspired young woman who believes in changes and wants to make a positive mark in the lives of young people in Botswana. Ms. Kgeresi has recently been celebrated under National Achievement Awards as one of Botswana's Top 20 under 30 Inspiring Youth. Ms Kgeresi has also been selected by Young Leaders' Organization as a young leader ambassador and has also received recognition for her active engagement on girls and women in science, engineering & technology, activism on HIV/AIDS, and empowerment of young people through counseling, mentoring and leadership training. She draws inspiration from volunteering, mentoring and counseling as demonstrated through her numerous volunteer roles with organizations such as National AIDS Coordinating Agency, Forum For Evened- Out Control of HIV/AIDS, Face the Nation and Global Change makers. Ms. Kgeresi has worked as a peer counselor at the department of Careers and Counselling for 3 years, where she offered counselling on psycho-social and career related issues. She loves to put a smile on people's faces, enjoys travelling, and reading.
Ishmael Metlha Mokwena (28)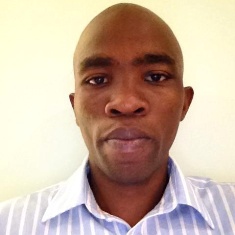 Metlha is currently the Botswana Youth Council Chairperson. He is also qualified Accountant and a member of the BOTSWANA INSTITUTE OF ACCOUNTANTS (BIA). Currently working as a full time accountant at FIRST CLASS ACCOUNTANTS a local accounting firm offering Accounting, Company Secretaries, and Business Consultancy services. Metlha played a critical role in setting up the business, inducting staff and setting up systems needful for the successful running and operation of the business. He oversaw all the accounting and finance functions of the business and managing relations between the business and their clients. As a senior staff member, It was his duty to strategise ways to market the business to the local community and find clients.Metlha's other professional experiences are working as an accountant at H & A Cutting A subsidiary of Grant and Thornton and as an assistant accountant at Clover Chemicals. We welcome him and the invaluable financial and administrative acumen that he posesses.

Virginia Tsholofelo Chepete (25)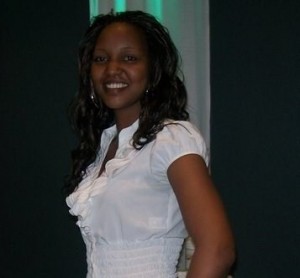 Virginia Chepete is passionate about helping people to excel in whatever they do and be the best they can ever be.She is;
A Medical student at University of Pretoria,a motivational speaker,success coach,Author and Entrepreneur.
Managing director of Tsholofelo Motivational Speakers(PTY) LTD
Network marketer with a team of over 100 people in Botswana,South Africa,Czech Republic,UK and Ghana
Author of Accelerate your way to the top and Let go of the past and move on
Co founder of Botswana Youth Portal, an initiative that aims at facilitating better access to developmental youth information and enable the youth to  access  global opportunities as well as  enhancing young people's participation in public life and to stimulate youth activism by sharing positive stories of community development and activism in Botswana
Founder of Botswana Youth Entrepreneurs which aims to be the leading organisation for young entrepreneurs to network and share ideas.Its also an educational platform for different business issues;A place to get motivation and learn how to create momentum in your business
Founder of Tsholofelo Mentorship Programme which focuses on grooming leaders and training young people to take part in the development of their communities.There are currently 7 clubs in Botswana-Thamaga,Gaborone,Mogoditshane,Francistown,Molepolole,Ngware and Mochudi
Member of Pretoria Tshwane Toastmasters club
Patron for Botho Entrepreneurship Hub
She does daily motivational talks on South Africa's award winning radio station, Inanda 88.4 FM and she also writes Inspirational articles for The Zambezian newspaper and The SEED magazine.
Keneilwe Moseki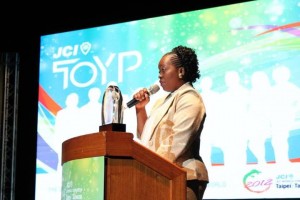 2012 JCI Ten Outstanding Young Persons of the World (JCI TOYP) recipient in the category of moral and/or environmental leadership.
Focused on her community and the environment, Moseki started an urban community empowerment project where low-income families were taught how to develop backyard gardens to increase their food supply and household income. The government picked up this concept and expanded the initiative across the country
Bogolo Kenewendo (26)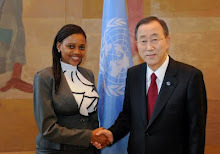 Ms. Bogolo Kenewendo serves as a Consultant at Econsult Botswana (Pty) Ltd. Ms. Kenewendo is the Model UN President. Ms. Kenewendo is the Botswana Youth Representative to the United Nations. Ms. Kenewendo was one of two Botswana youth delegates to the 64th Session of the United Nations General Assembly. As part of this responsibility, she was nominated to present a statement of African youth to the Secretary General of the United Nations, Mr. Ban Ki Moon. Prior to Econsult, Ms. Kenewendo worked part time for Council on International Educational Exchange (CIEE) and the Office of International Education and partnerships as a Student Facilitator both at the University of Botswana. Ms. Kenewendo holds a Bachelor's Degree in Economics with a thesis in "Access to credit to women owned businesses" from the University Of Botswana (UB). While at UB, she studied abroad at Pitzer College in USA. She has also studied European Integration at Tor Vergata in Rome under the Jean Monnet international summer school. Furthermore, she has studied the Economic Freedom Philosophy at the Foundation for Economic Education.
Uyapo Ketogetswe (21)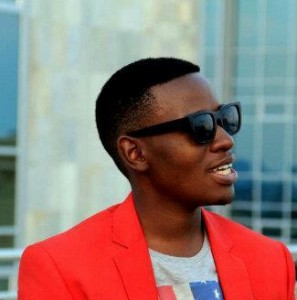 Uyapo Ketogetswe is a tertiary education student, currently studying Business Administration (Management), specialising in Project and Logistics Management and a member of the Business Clinic at the Faculty of Business. Having always been into blogs, lifestyle commentary and writing, Uyapo found the Botswana landscape to be inadequately represented by online portals, and took the initiative to create Haus of Kings, an online lifestyle magazine, that explores everything modern youth want, and need to know, and seeks to creatively inspire and inform. Through his love for writing, Uyapo Ketogetswe has been published in a Young Writer's Anthology in Britain, and has contributed to Botswana's local lifestyle magazine, Lapologa. As an overall creative, he developed an interest in various lifestyle aspects including photography, event production and coordination, style consultancy, and social media management. Uyapo worked for Blu Muffin Entertainments for 2 years as their Creative and Project Development Manager. During his years with the event production company, events such as the annual All White Party, Trevor Noah Live In Gaborone, Grants Night, and other social and corporate events were produced and coordinated. An advid lover of fashion, Uyapo has been considered one of Gaborone's best dressed men, thus style consultacy came to him naturally. Experience includes styling Edward King Maloiso, 2x Junior Mr Zimbabwe, 2x Junior Mr Botswana and Junior Mr Ironman for Physically Fit Magazine. A self-learner of Social Media Management, Uyapo's passion for PR and Communications has seen him tackle online marketing channels, including managing accounts for Haus of Kings, Lansmore Hotel's Wedding Expo, and more.
Chicco Marlon Mokhe (25)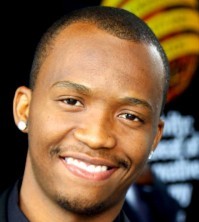 Change Agent.Engineer.Entrepreneur.Idea generator.Life mentor
Founder of young achievers Botswana which is an organizations that  aims to empower young people through entrepreneurship to help combat national vices, build a future of productive citizens through the field of business, support the government's national youth business structures and increase the country's Gross Domestic Product (GDP) in the short and long term.
He is also the founder of an annual event called the Youth Business Summit
One Young World ambassador for Botswana
Lorato Palesa Modongo (24)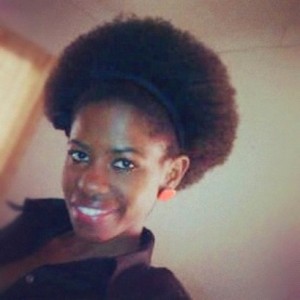 One of the founding members of UB Young Women's Leadership Club which addresses issue of women empowerment, advocacy, HIV/AIDS and sexuality , amongst other issues.
Selected as one of Africa's 25 emerging young women leaders by the Moremi Initiative for Women's Leadership in Africa
also have founded an initiative We Serve (Botswana) which aims to harness and instill the spirit of volunteerism amongst Batswana Youth in critical issues affecting them like Health, Education, Human Rights, Child Welfare, Sexuality and Gender, the Environment etc
Amanda Chembezi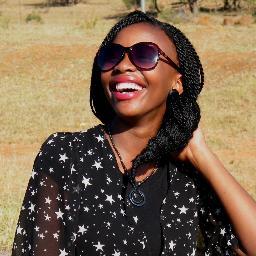 Amanda Chembezi is a 22year old young ambitious woman from Botswana with a BA(HONS) Finance and accounting from the University of Derby. Having grown up in a country worst hit by HIV/AIDS in the 90s, Amanda has developed tremendous passion for Health and youth empowerment as well as gender activism. It is in her current job in the health system that has allowed her to fully explore the extent at which one can provide assistance and help to those who need it in her country. Amanda works as a researcher in the national UNAIDS/Ministry of health strategic drug resistance/ failure management survey and this survey has led to her current interest in a postgraduate degree in Global development and political economy in managing limited resources in public policy implementations.ACHIEVEMENTS- BOTSWANA ST. LOUIS EXPORT TOP 40 UNDER 40 YOUNG EXPO NOMINEE (2013), GHANA, TOP 25 YOUNG WOMEN LEADERS IN AFRICA: MOREMI INITIATIVE FOR WOMEN LEADERSHIP IN AFRICA,ACCRA (2012)(Partners with UN Women and WISE Africa) , SELECTED DELEGATE TO UNITED NATIONS COMMISSION ON THE STATUS OF WOMEN: fighting Gender based Violence, NEW YORK and CURRENT PROJECT-PROJECT PLANNER AND ANALYST, EMANG BASADI WOMENS ASSOCIATION (NGO)
Refilwe Fifi Mogome (26)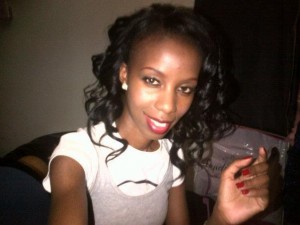 Refilwe Mogome is a 26 year old young lady from Molepololole, Botswana.Mogome describes herself as a highly motivated individual who likes working in a dynamic and challenging environment and strives to bring about change. Mogome is very passionate about youth empowerment, children, international development and charitable work and has since given her time to orphans like herself since age 14.Mogome graduated at the University of the Witwatersrand in 2009 with Merit in Bachelor of Commerce Degree in Information Systems and Insurance and Risk Management. In 2010, she obtained her Honours Degree in Information Systems at the same university.She is trained as an IT Consultant and is Youth Motivational Speaker. Mogome has founded the Botswana Young Women's Network (BYWN) which strives to create a platform for young women to engage in issues affecting them in a local and global context. BYWN is still in the inception stage. She has also been seen to dedicate her time and resources as a member and advisor for Botswana Student Network. Mogome has motivated student crowds in Gaborone, Molepolole, Lobatse and Johannesburg.Currently, she is one of the 8 young people in Botswana selected as volunteers for Global Protect the Goal Initiative; a campagin geared towards using soccer for HIV prevention.While Mogome values personal development and reads at-least one book a month, she advocates for positive behavioural change and mindshift changes in the society we live in. Her life themes are that 'We came into this world pregnant with potential' and that 'All it takes is for you to believe you can, and you will'. She is also finalist for Miss Vision 2016
Tshegofatso Masendu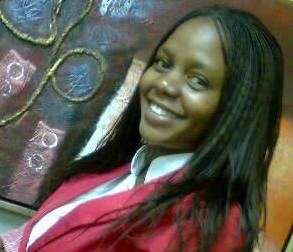 Tshegofatso Masendu is currently a University of Botswana student pursuing a Bachelor of Arts in Social Science. A former Chairperson for the District Youth Committee Chairperson for Gaborone West, has also passion for acting, having acted for the Reetsanang Drama Association. Masendu has completed various leadership courses such as Governance and Leadership offered by Capitec, Training for Trainers for Botswana Leaders toolkit. The young lady, is has also represented Botswana at the 7th UNESCO youth forum in Paris, France and attended the United Nations education, scientific and cultural forum in New York.
Tsaone Mokwatso (20)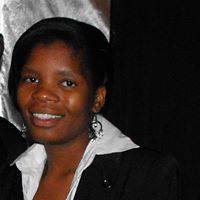 Member of Botswana Student network
Co founder of Young Hearts Foundation
Executive committee member of the All Africa Students Union
Passionate about entrepreneurship, leadership, young people.
Represented Botswana at the following conferences;
– A conference on Cultural Security & development in Africa that was hosted by the Olesgun Obasanjo Presidential Library in partnership with UNESCO in Abekuta, Nigeria & at that Conference she took part in a debate & also gave a presentation on the role that we are playing as young batswana to promote cultural security & development in our country.
-The 3rd Africa Students' & Youth Summit that was hosted by All Africa Students Union in Accra, Ghana
She has been given 3 awards so far in recognition of the role that she plays in making Botswana & ultimately Africa a better place
Mooketsi Bennedict Tekere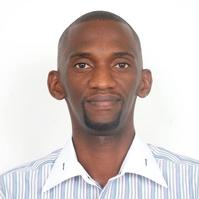 Mooketsi is passionate about social entrepreneurship, improved medical tourism for healthcare and education in Africa. He founded Digital Computer Labs, an initiative to set up state-of-the-art computer labs across all of Botswana for students to use. He is also invested in empowering women through education. He founded the first digital lab for young female students to come together and discuss ICTs and has given female students from the University of Botswana internships in his company. Mooketsi also hosts technology workshops and tutors students.
Fanilo Francis Chidoda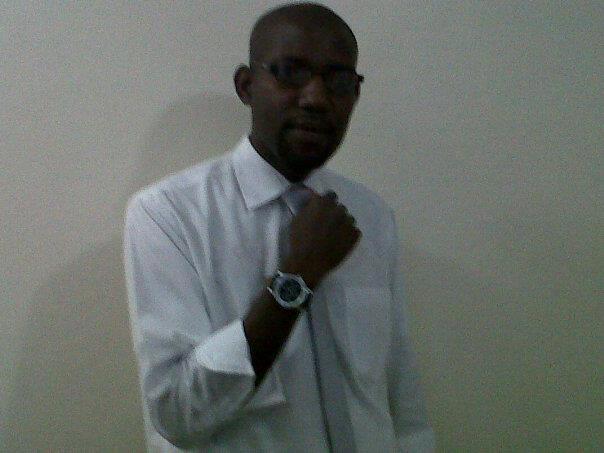 Fanilo is a young entreprenuer who runs a number of businesse. He is lso the founder of Royal Business Magazine which is a publication  focused on working or non working citizens, either studying or not studying and we intend to target intelligent and quick-witted young people, primarily natural born entrepreneurs. The magazine provides practical information, user tips and easy-to-follow advice on aspects of life and business as well more light-hearted pieces intent on encouraging readers into imagining the business world as a viable career choice and inspire them to follow their dreams.,