Business
Trending
Coca-cola runs away from sugar tax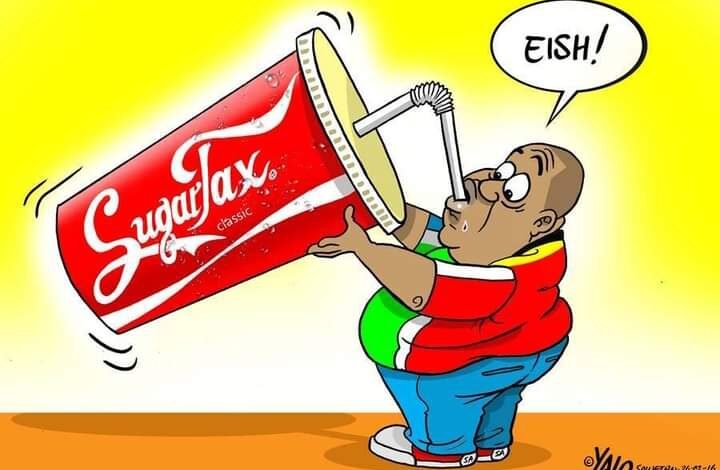 Is it a coincidence that the Coca-Cola Beverages Botswana (CCBB) suddenly finds a fault in excessive sugar intake after the introduction of sugar tax? It is indeed true that a lot of sugar is not good for health, however, it is not surprising that the taste of Coca-Cola has changed just recently.
Many have been complaining about the taste of their favourite beverage, Coca-Cola. Many were not happy saying the drink is no longer tasty as before, the main reason why they fell in love with the drink.
Explaining the sudden change in taste of the beverage in their 2020 annual report, the Company elaborated;
"Around the world, eating and drinking less sugar is an increasingly important issue for many people, so we're acting to help them drink less sugar. We support the current recommendation by the World Health Organisation, that people should limit their intake of added sugar to no more than 10% of their total energy consumption. We've begun a journey toward this goal.
We're rethinking many of our recipes to reduce sugar because while sugar in moderation is fine, too much of it isn't good for anyone. We're making low and no-sugar versions of the drinks people love easier to find in more places. We're shifting some of our marketing budgets to make people more aware of these low and no-sugar options. We're exploring and bringing to market new sugar alternatives that help us keep the great tastes people love, but with less sugar and fewer calories. No matter what, we are fully committed to helping consumers better control the amount of sugar they get from our drinks without giving up the great tastes they know and love."
Do the people really still love Coca-Cola? Maybe a few still do, but a great number have been showing displeasure about the new taste, and vowing to quit the drink. The taste changed owing to the recently introduced sugar tax. In his 2021/22 budget speech, the former Minister of Finance and Economic Development, Dr. Thapelo Matsheka revealed that all drinks with more sugar more than Four gramme per hundred milliliters (4g/100ml) will be taxed 2 thebe per gramme of sugar content in excess of 4g/100ml.
In light of the sugar tax which would affect the Coca-Cola Beverages Botswana the most, the Company supposedly resolved to reduce sugar content in Coca-Cola drink, other of the drinks they produce, and come up with new recipes.
"We're looking for ways to make many of our beverages better and more nutritious whenever we can by providing vitamins, minerals, and electrolytes that help fuel active bodies. We're also adding new, sophisticated flavours to help us keep up with consumers' rapidly evolving taste preferences. Providing different drinks We realize that everyone doesn't drink sparkling soft drinks, so we're also producing Source Water which is also very much appreciated by our consumers." the report indicated.
While Coca-Cola Beverages cite health reasons for changing, and rethinking their recipes, many believe that the Company is simply running away from the sugar tax, especially after financial distress caused by COVID-19 pandemic.