Features
ECG Church To Continue Operating In Botswana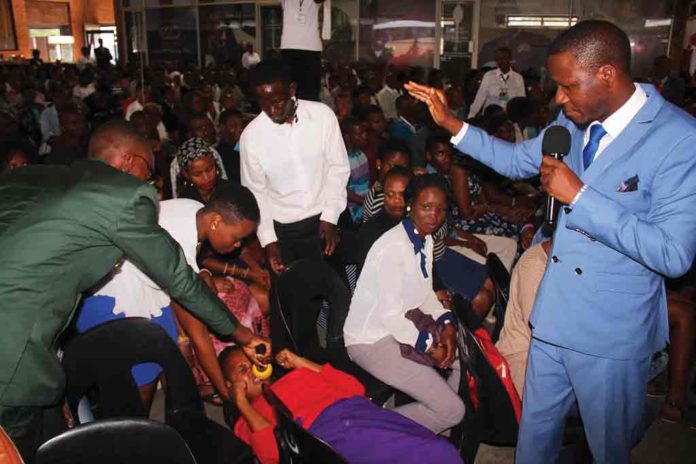 ECG Church To Continue Operating In Botswana
The ECG commonly known as Bushiri's church has been given a new lease of life after government had shut down the church. The High Court ruled that the decision by Minister of Nationality, Immigration and Gender Affairs, Edwin Batshu and Registrar of Societies, Michael Mokgautsi to de- register the church be suspended pending a review application to be filed by the church.
"The applicant be and is hereby allowed, pending the review application to be filed, to operate in accordance with its registration under the Societies Act," stated Gaborone High Court Justice Godfrey Nthomiwa, who presided over the matter.
Nthomiwa further ordered that ECG should file its contemplated application for review of order 61 (1) of the Rules of the High Court within 21 days from the confirmation of the rule nisi.
"The order shall remain binding and of full force and effect on the parties pending the outcome of the applicant's contemplated application for review," he said. The church, through its attorney Thembanani Jeremiah, approached the High Court on urgency last week after they had received the de-registration notification on Monday of the same week. The matter was eventually heard on Saturday morning with Grenorrah Begani representing the Attorney General, Batshu and Mokgautsi. In the letter of cancellation, the Registrar of Societies said they had written a notice to the church in November 10, 2017 in which it was required to show reasons why it should not be cancelled.
A month later the Registrar of Societies shut down the church with a letter dated December 10, 2017. The letter says the cancellation was on grounds that, "your society has not responded to the notice of the 10th of November 2017, in which it was required to show reasons why it should not be cancelled".