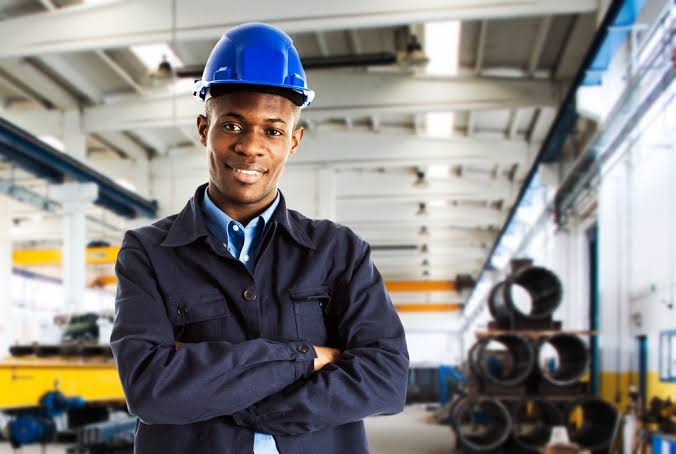 Laurelton Diamonds Botswana (LDB), one of the country's leading diamond cutting and polishing factories, a subsidiary of Tiffany and Company, the world-renowned jewelry retailer with more than 350 stores operated around the world has the following position tenable in Gaborone.
MAIN PURPOSE OF THE JOB
Reporting directly to the Plant Director, the Health, Safety and Environment (HSE) Officer is responsible for developing HSE management systems, promoting and maintaining the health and safety (H&S) culture within the company as well as ensuring that overall compliance to company HSE policies and relevant legislations. It is the responsibility of an HSE officer to monitor the workplace safety environment, identify hazards and unsafe conditions/activities, assess if existing control measures are effective and sufficient and implement corrective/preventive measures where these are lacking.
KEY ACCOUNTABILITIES
· Develop, maintain, and keep Policies and Procedures updated with regards to health, safety and environment in alignment with Corporate policies and local legislations.
· Monitor implementation HSE Policies & Procedures and ensure compliance
· Ensure all action plans from audits pertaining to environmental management as observed during internal and external audits are implemented.
· Develop a management plan for inspecting and implementing the technical/legal requirements for machinery, equipment, electrical safety and other items covered by HSE policies and relevant legislations.
· Prepares, updates, amend, supplement stipulations on controlling machines, equipment and keep records and tracking registers.
· Organize certified training courses for operating high risk and legislated equipment such as (pressurized vessels, lifting trucks, confined space entry, etc.,) as well as mandatory and compliance training as required
· Implements safety inspections/audits for machines and equipment during operation to ensure strict adherence to HSE requirements and report to management any non-compliance to legal requirements and/or company HSE policies
· Co-ordinate with other departments to investigate root causes for incidents/accidents and develop action plan
· Prepares legislated requirements for firefighting and fire prevention equipment including instructions, firefighting equipment plan/map, labels, signage, potential areas of fire risk and explosion (i.e., smoking area, welding area, gas area, chemicals, etc.) and maintain records.
QUALIFICATION REQUIREMENTS
· Diploma in Safety Management, Occupational Health, Environmental Science or related, from a recognized institution
· Min 3 years' experience in Health, Safety and Environment especially in a manufacturing industry
· Training in auditing and incident/accident investigation an added advantage.
COMPETENCIES
· Planning and organizing.
· Collaborates productively
· Excellent communications skills in both writing and speech in the English language
· Proficient in MS office applications: Word, Excel, Outlook and PowerPoint
APPLICATION DETAILS
If you would like to join our exciting and fast growing team please submit your resume/CV and covering letter to: Human Resources Manager, Laurelton Diamonds Botswana either by post, by email OR hand delivery to:
P O Box 26517 Next to the Diamond Technology Park, Plot 61126, Block 8, Gaborone BOTSWANA
Email to [email protected]
Closing Date: 20 January 2023
ONLY SHORTLISTED CANDIDATES WILL BE ACKNOWLEDGED
BW JOBS 4 GRADUATES
Changing lives•Giving hope