Opportunities
INVITATION TO JOIN THE BOTSWANA DEFENCE FORCE LIMITED VACANCIES FOR RECRUIT PRIVATES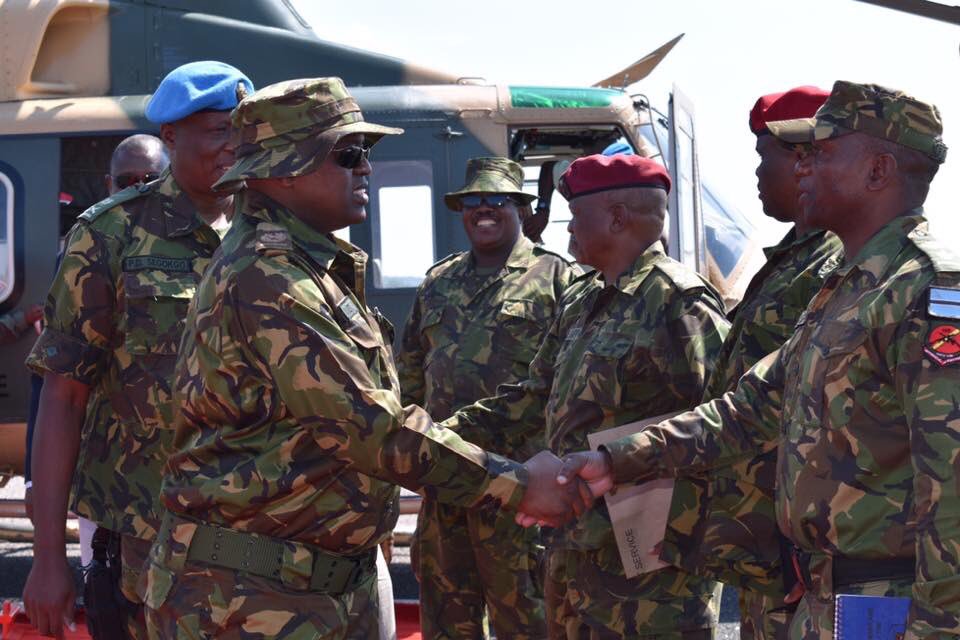 QUALIFICATION
a. Potential Candidates should possess BGCSE or Equivalent with a minimum of 24 Points
b. Any other qualification to a maximum of Diploma or its Equivalent is an added advantage.
NB: Degree holders should not apply for this post.
ENTRY REQUIREMENTS
a. Botswana Citizens both Males and Females (in possession of valid National ID cards, Omang).
b. Aged between 18-24 years.
c. Be physically and mentally fit in accordance with the BDF Recruitment Medical Standards.
d. No adverse criminal records
e. Minimum height of 165 cm for Males 160 cm for Females
f. Minimum body weight of 55 Kg for Males 45 Kg for Females
g. All candidates shall undergo the selection process which include both physical fitness assessment and comprehensive medical examination.
h. Female candidates must not be pregnant.
NB: Botswana Defence Force has established Mobile Recruitment Centres in the following areas Gantsi, Maun, Francistown, Palapye and Gaborone as the main centre. It is therefore compulsory that candidates indicate their place of preference in their applications.
KEY SKILLS AND PERSONAL ATTRIBUTES
A skilled and adaptable team player who is resilient, composed, trustworthy, loyal, selfless and has integrity
REMUNERATION, BENEFITS AND OPPORTUNITIES
BDF offers a competitive remuneration and benefits packages commensurate with qualification over and above the following;
a. Free accommodation and subsidised utilities
b. Professional and academic growth.
c. Local and international exposure.
d. Optional contributory pension fund (Government pays 15% and employee pays 5%)
e. 20% BDF allowance
f. Free advanced medical care
g. Leave concession after every 2 years
SELECTION PROCESS
All candidates will have to undergo a selection process which includes the following:
a. Anthropometry (Height, Weight and BMI)
b. Aptitude test
c. Physical fitness assessment (2.4km run, push-ups and sit- ups)
MANDATORY TRAINING: Successful candidates shall undergo a 6 months Basic Military Training. On completion of training Privates must be ready to serve in various geographic locations and environmental conditions.
Certified copies of National identity card (Omang), and relevant educational certificates/documents, transcripts, CV, references must be enclosed in the application and forwarded by Post to:
The Commander
Botswana Defence Force
Reference: PVT-Recruit Vacancy 1/19
Private Bag X06
Gaborone
Closing date: 18 June 2019
Hand deliveries will not be allowed.
Only successful candidates will be shortlisted for selection.
For Enquiries call 3662135 / 71373483 / 74735532