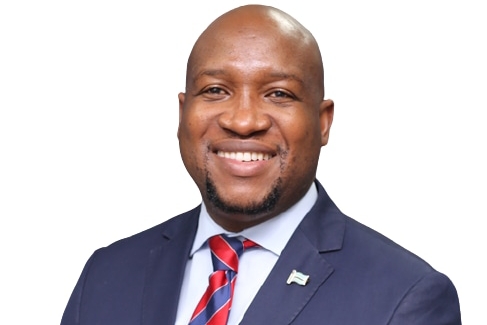 Botswana Vaccine Institute (BVI) has recently announced Mr. Andrew Madeswi is their new General Manager (GM). BVI is confident that Madeswi will help the organization diversify its product portfolio, ensure sustainable growth and profitability and boost operational efficiency.
"He is an outstanding professional with extensive experiencein the financial services, business advisory and development sectors, having served in various leadership roles in financial institutions and SMME business development institutions for over 15 years. The Board of Directors is confident that Mr. Madeswi has the qualifications and attributes required to re-energize BVI into a key player in unlocking Africa's vast livestock potential. The Board of Directors believes that Mr. Madeswi's core competencies in strategic planning, corporate governance, business leadership as well as product and value proposition development will drive BVI strategic goals under its new 2021-2025 strategic plan." a statement by the BVI Board asserted.
Madeswi worked at Absa Group (formerly Barclays Bank Botswana) as Accounts Executive, Premium Banking from January 2003 to June 2004. From July 2004 to December 2006 he worked for Stanbic Bank Botswana as Relationship Manager, Executive Banking. He worked at Local Enterprise Authority (LEA) from January 2007 to December 2011. He started as a Branch Manager in Gaborone before being promoted to Southern Region Regional Manager. At LEA Madeswi's objective was Small, Micro and Medium Enterprises (SMME) Development. He then went back to Absa Group to work as Head of Affluent Segment from April 2011 until November 2014 when he moved to CEDA. At Citizen Entrepreneural Development Agency (CEDA), Madeswi was Chief Operations Officer (COO) until June 2021.
Madeswi holds a Masters in Business Administration (Management) from the University of Botswana, Associate Diploma in Banking (ABIB), Certificate of Proficiency (Long Term Insurance), Bachelor of Business Administration (Management) from the University of Botswana (UB), He also attended an Executive Development Programme with the University of Cape Town (UCT).
BVI was founded in 1978 with the strategic mandate of ensuring the sustainability of Botswana's beef industry by controlling trans-boundary animal diseases as well as diseases of public health concern.