Interviews
Malebogo Molefhe Becomes The First Motswana To Receive Secretary of State's International Women of Courage Award!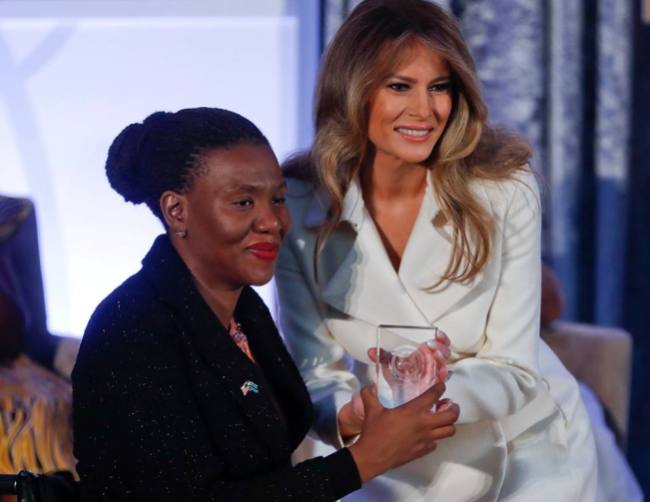 Congratulations are in order to Malebogo Molefhe who just became the first Motswana to receive the Secretary of State's International Women of Courage (IWOC) Award! The First Lady of the U.S. Melania Trump and Under Secretary of State for Political Affairs Thomas A. Shannon presented  the 2017 award winners, during a ceremony at the U.S. Department of State in Washington, D.C.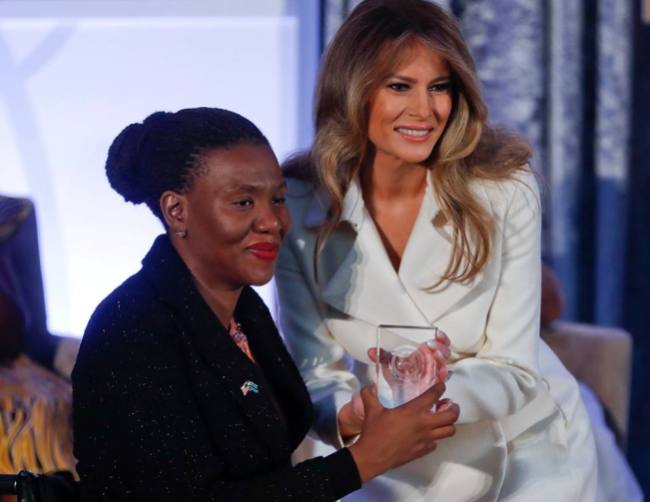 Malebogo is a former National Basketball player who narrowly escaped death after being brutally attacked and shot eight times in 2009 by her deranged ex-boyfriend. She survived the attack but uses a wheelchair due to extensive spinal cord injuries. She now advocates for herself and other women and girls that are survivors of gender-based violence, speaking out against domestic abuse and GBV on national radio, facilitating workshops and trainings on organizational wellness with leading state organizations and non-governmental organizations.

Malebogo is currently working with the Ministry of Education to develop a program for school-age children to help them understand the implications of violence in the home. She also advocates for the advancement of women in sports with a particular focus on women with disabilities. Having played professional basketball from age 18 until the incident in 2009 at 29 years old, she is passionate about promoting active rehabilitation for women who are disabled, especially those whose dis
This award honors women who have demonstrated exceptional courage, strength, and leadership in acting to improve others' lives. It is an extraordinary opportunity to bring international attention and support to women who have put their lives and/or personal safety at risk in order to improve their communities. Through IWOC over the past 11 years the U.S. Department of State has honored over 100 courageous women from more than 60 countries. Malebogo is more than deserving of this award.