Features
Opiyo's artistry going unnoticed?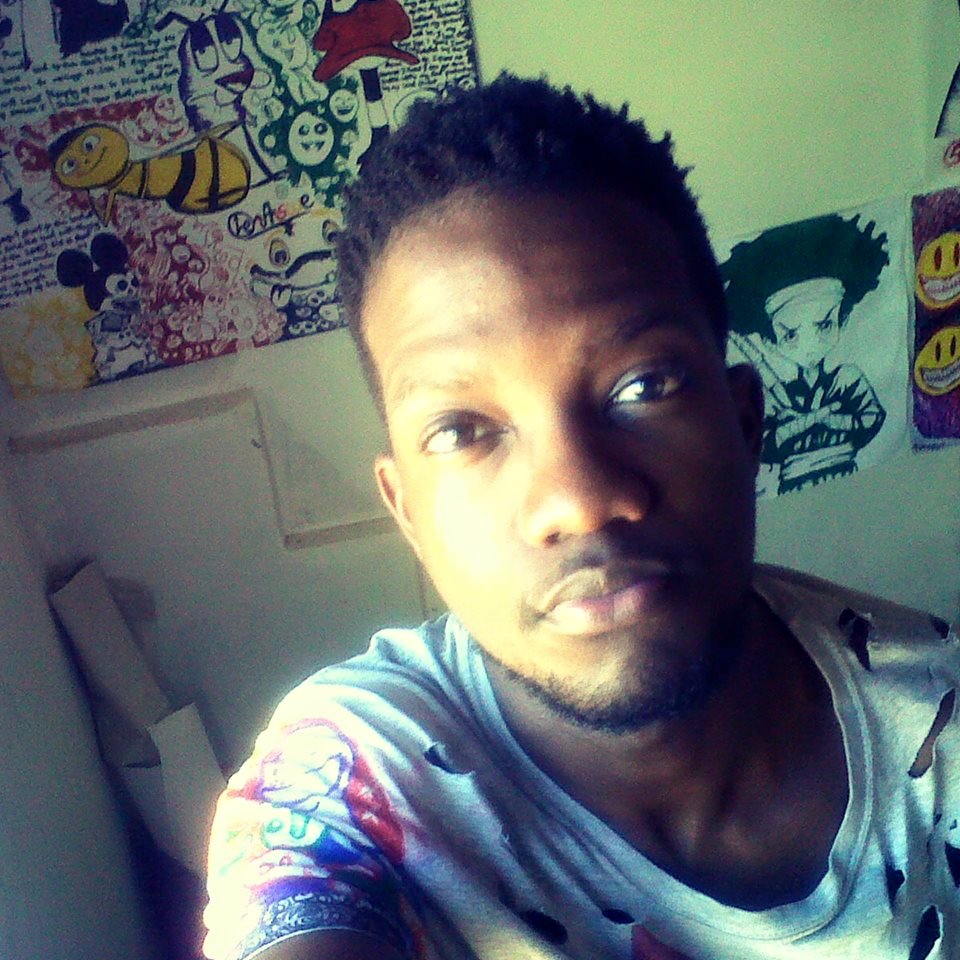 Opiyo Lentswe, a young Motswana man makes a living out of art creations. The young man who has been an art student at Naledi Senior School now uses his skills learnt a little over four years ago to put food on the table. The young man has been creating some of the explicit art makes that looks so real. His artistry deserves him the name Picasso because he gets so much praises and pats on the back for such work. Doing we are showcasing some of the work he did.
GIRL SMILE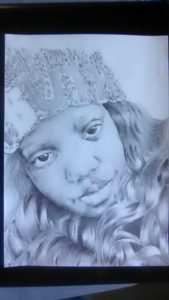 Shares an art creation made from pencil of a young lady. The art creation was done for the same lady in the picture on her birthday.
BESIDES ART HE LOVES MUSIC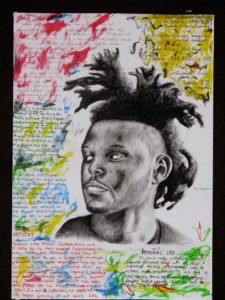 The young artist uses his abilities on using charcoal with pencil to make a potrait of his very own favorite artist. He gets the picture the way it really looks like in its initial capture.
MAMA DOEK IT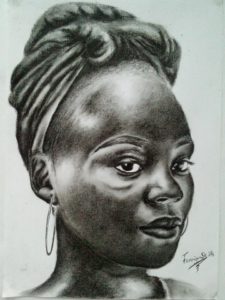 Using charcoal in the above picture the talented Opiyo makes a picture of a woman wearing a doek. He had played with the picture because in the initial taken picture the woman shown here was not wearing the same doek that is shown above.
DADDY & SON PENCILLED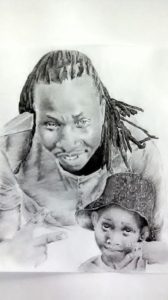 A young father gets to be put in paper with pencil and they just come out very well. This reveals that the artist who is also a student at one of the local private university is heading the right direction in as far as artistry is concerned.