Technology
Samsung Galaxy S9 Release Date Revealed in Leaked Report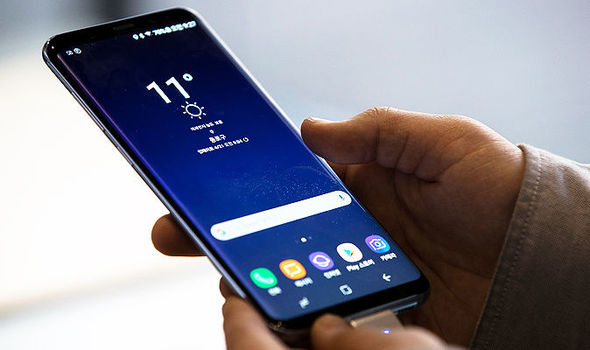 SAMSUNG is hard at work on its next flagship smartphone – the Galaxy S9 – ready for launch in early 2018. But a new report has purportedly revealed all the details of the new handset.
The Samsung Galaxy S9 and Galaxy S9+ are scheduled to launch in February 2018, according to a new report about the upcoming flagship smartphone.
The South Korean technology company is expected to target Mobile World Congress (MWC) to launch the Galaxy S9.
Samsung pushed-back the launch of the Galaxy S8 and S8 Plus last year, missing its habitual MWC launch date, because of delays caused by the battery problems that struck the Galaxy Note 7.
For the last three years prior to the Galaxy S8, Samsung used the hugely-popular MWC tradeshow to announce the latest iteration of its flagship Galaxy S series.
Mobile World Congress will run from February 26th to March 1st 2018.
According to a new report by SamMobile, Samsung will unveil two different models of its upcoming Galaxy S smartphone.
The model numbers for the new Samsung handsets are as follows – SM-G960 for the Galaxy S9 and SM-G965 for the Galaxy S9+.
Both smartphones are tipped to have a dual-curved display, like the Galaxy S8 and Galaxy S8+ before them.
Samsung is also expected to include the dual camera set-up it debuted with the Galaxy Note 8on its new Galaxy S handsets.
The Galaxy Note 8 uses a secondary, telephoto lens to create 2x optical zoom on your photographs.
Both rear cameras sport optical image stabilisation (OIS) to help produce clear photos – even in low-light.
Samsung also uses the dual-cameras to artificially render a DSLR-style bokeh effect behind the subject of the photograph.
Dubbed Live Focus, the feature lets you take bokeh shots to help the subject stand out. And unlike the iPhone, Samsung lets you adjust the level of background blur after the photo has been taken.
Alongside the Galaxy S9 and Galaxy S9+, Samsung is widely-tipped to launch an all-new smartphone, Galaxy X.
This new flagship will reportedly boast a foldable OLED display.
The futuristic new smartphone will purportedly fold-out to the size of a tablet, creating a whole new category of mobile device similar to the two-in-one hybrids that have taken over the laptop-tablet segment of the industry.
Samsung Galaxy X is expected to be in extremely limited supply.
Some rumours suggest the South Korean company will only release the smartphone in its native market, before rolling-out worldwide later in 2018.