Business
Trending
Seedco thrives amid COVID-19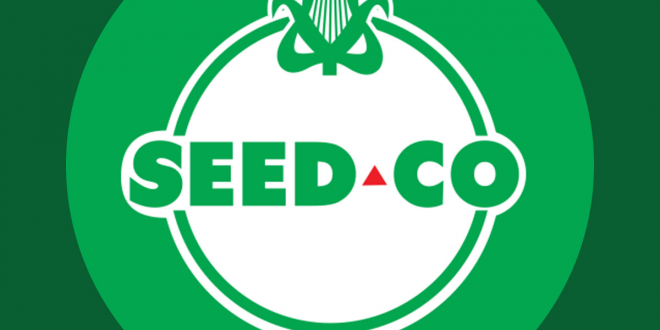 While the Corona Virus Disease (COVID-19) has collapsed some companies, have negatively affected some, and continuing to negatively affect some, SeedCo in on top of its game.
According to the annual report for the year ended 31 March 2021, the company recorded handsome profits. This is in comparison to the preceding year. Almost all the records in the report shows a positive growth.
In terms of revenue, the Seedco raked Eighty-eight million, five hundred and Twenty-six thousand, one hundred and eighty-seven United States (US) dollars (US$88,526,187). In the preceding year, around the same time, Seventy million, one hundred and twenty-three thousand, seven hundred and seventeen US dollars (US$70,123,717) was recorded. This represents a twenty-six percent (26%) increase.
The company further highlighted an increase in the sale of maize. The maize sale increased by Twenty-four point seven percent (24.7%). To add icing on Seedco's cake, the net debt saw a Twenty point two percent (20.2%) decrease from Twenty-eight point one million US dollars (US$28.1 million) to Twenty-two point four million US dollars (US$22.8 million).
"The agricultural season experienced average to above average rainfall across regions, presenting opportunities for good crop yields. The business environment was characterised by disruptions and macroeconomic challenges in some countries which prompted us to activate business continuity plans to strengthen our resilience and respond to COVID-19 effects; Zimbabwe, Nigeria and Ethiopia however presented opportunities for business development. .
The Group maintained an adequate 3-year cover stock of parent seed. The total maize seed that was available of 66 623mt was adequate to meet demand and to leave a surplus for the next season. Seed production for other crops remained in a satisfactory position. Despite COVID-19 impacts on the last farming season, we expect a strong production from good rainfalls experienced across regions. Seed quality test for the year produced satisfactory results to anchor our brands" David Long, the Group Chairman justified.
In light of the increased profit of the year (after tax) which stands at eleven million, one hundred thousand, five hundred and Twenty-nine US dollars (US$11,100,529), the shareholders will be smiling all the way to the bank to harvest their US$0.97 per share dividends.