Business
Trending
Standard Chartered Bank conquers COVID-19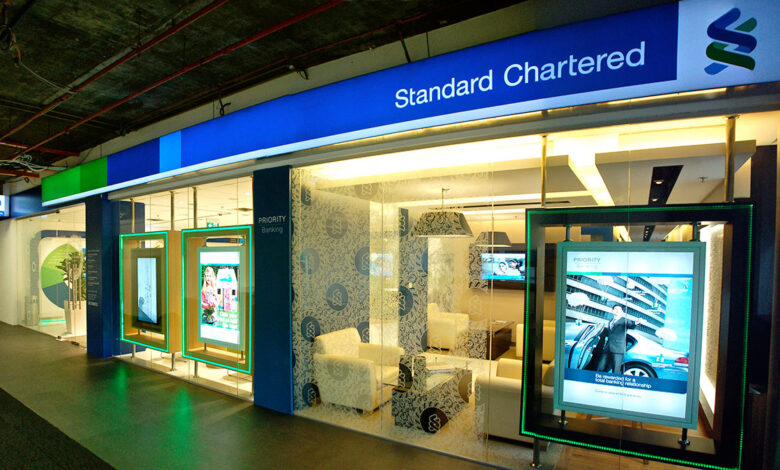 The businesses' current worst nightmare- Corona Virus Disease (COVID-19) has failed to take Standard Chartered Bank Botswana down. Already First National Bank Botswana and Absa Bank Botswana has succumbed to COVID-19 sting, but Standard Chartered Bank Botswana has somehow managed to dodge that sting and has flourished in the previous year financially.
According to the Bank's Audited financial results for the year ended 31st December 2020, the company has made a profit before tax of One hundred and two million, one hundred and twenty thousand pula (P102 120 000) against the profit before tax of Sixty-nine million, five hundred and seventy-nine thousand pula (P69 579 000) recorded for the year ended 31st December 2019. This is an increase of Thirty-two million, five hundred and forty-one thousand pula (P32 541 000), or a forty-seven percent (47%) increase.
The bank attribute the massive gains to the reduction of administrative expenditure due to COVID-19. This was because there was reduced travels versus virtualization of meetings amongst other reasons.
"Against a corresponding increase in digitisation costs is a 16% [sixteen percent] decrease in administrative expenditures as training and business meetings have been substantially virtualised, thereby obviating a bigger portion of travelling and accommodation needs." the report revealed.
Despite the severely challenging business environment, the bank reveals that decisive steps were taken by management to defend business gains from the last three (3) years.
"Appropriate liability management strategies were deployed, resulting in a double-digit reduction in interest expense, leading to an overall increase in Net interest income. Our Financial Markets business fully exploited the volatility we saw across all our major currencies, resulting in an overall growth in our trading income, which was at 24% [twenty-four percent] on gross basis. Underlying costs were broadly flat with a 1% [one percent] increase over prior levels, although a once off restructuring provision of P23 million [Twenty-three million pula] drove an overall 6% [six percent] increase in reported costs." the report proclaimed.