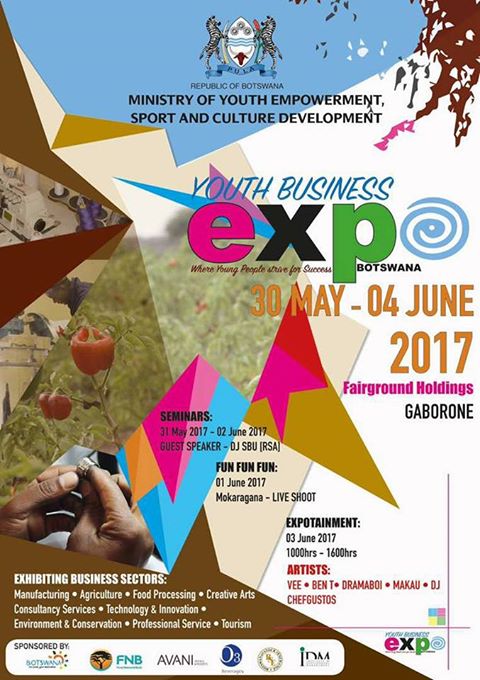 Tomorrow we are going to witness another event, one of those that are close to my heart, where we give our young entrepreneurs an opportunity to display and market their products and services.
The 2nd Youth Business Expo.
This year 300 businesses have confirmed. There will also be seminars conducted by business specialists from within and outside the country.
Just across the border we are bringing DJ Sbu to share his experience by becoming an entrepreneur. How he managed to diversify.
Thanks so much guys. I will see you tomorrow at Boipuso around 8am.
All the best…