Jobs
Applications are invited from qualified candidates for the following position.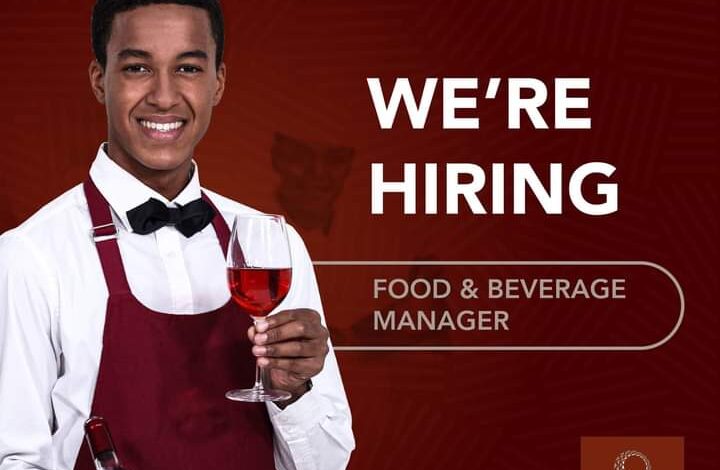 FOOD & BEVERAGE MANAGER
SCOPE OF WORK
We are looking for a professional Food and Beverage Manager to be responsible for managing all Food and Beverage operations and delivering an excellent guest experience. The successful candidates should be able to forecast, plan and manage all F&B outlets, staff, and finance. The goal is to maximize sales and revenue through customer satisfaction and employee engagement.
ROLES AND RESPONSIBILITIES
To ensure the prompt and efficient service of all meals, snacks, functions, and beverages to the required standards.
To ensure that profit margins are maintained, agreed costs are not exceeded through effective control systems, including sales analysis, menu costing and cash checks.
To ensure the efficient running of the banqueting department and that all banqueting rooms are clean and tidy.
To ensure that consumable and non-consumable goods are ordered, correctly stored, and issued to the various departments.
To ensure that company and statutory hygiene standards are maintained in all areas.
To ensure that waiters are always correctly and smartly dressed, that they offer professional and courteous service to their customers.
Ensure practice of health and safety regulations.
QUALIFICATIONS AND EXPERIENCE
Culinary Diploma or degree in Food Service Management or related field.
Minimum of 3 years of experience in managing, planning, and operating a food service establishment.
Up to date with Food and Beverage trends and best practices.
COMPETENCIES
Customer oriented approach
Excellent communication, interpersonal and leadership skills
Critical thinker and problem-solving skills
Team player
Good organizational and time-management skills
Suitable and interested candidates should forward their application including their CV, cover letter, certified copies of certificates and references to the Human Resources Department and email [email protected]. The subject line of the email should outline the post.
Only shortlisted applications will be acknowledged.
Closing Date: 17th February 2023
BW JOBS 4 GRADUATES
Changing lives•Giving hope