Business
Trending
Ayo appointed Minergy CFO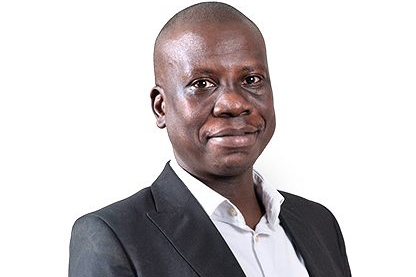 Mr. Julius Ayo has been appointed as an acting Chief Financial Officer (CFO). The Company's Chief Executive Officer (CEO), Morné du Plessis, announced earlier today.
"Minergy is pleased to announce the appointment of Mr. Julius Ayo as acting Chief Financial Officer ("CFO") for a period of up to six-months. Mr. Ayo's appointment as acting CFO has been approved by Minergy's Audit and Risk, and Remuneration and Nomination committees." the statement revealed.
Mr. Ayo worked at Sharma & Associates as a trainee in Accounting & Tax Services Department from August 2003 to July 2005. He then moved to Mazars where he worked as an Audit supervisor from August 2005 until January 2010. He would then work for KPMG as an Accounting advisor for a short span of about one and a half year before working at Gem Diamonds Botswana for Six years as Financial accountant, then a Financial Manager. Before moving to Minergy in March 2019, he worked for Botswana Accountancy College (BAC) as Head of Finance. Mr. Ayo has been working as a Financial Manager until being appointed as an acting CFO.
In Education Mr. Ayo graduated with Bachelor's Degree in Accounting from the University of Botswana (UB) in 2003. In 2005 he graduated with Association of Certified Chartered Accountants (ACCA) Accounting and Finance from BAC. Mr. Ayo is a Chartered Accountant and a member of Botswana Institute of Chartered Accountants (BICA) in the Fellow Chartered Accountant (FCA) category.
With Mr. Ayo acting, Minergy will continue its CFO selection process over the coming six (6) months, with a focus on permanently appointing the most suitably qualified Motswana candidate to the role. Mr. Ayo would be appointed as CFO on a permanent basis if he demonstrates himself to be the best Motswana candidate relative to the selection criteria set by the CFO Selection Committee.
"Mr. Ayo will not immediately be appointed as an Executive Director on the Board of the Company. Minergy's Audit and Risk Committee Chairman, Mr. Mokwena Morulane, commented that "Minergy is very pleased with Mr. Ayo's interim appointment. Julius has been an important part of Minergy's team since March 2019 and will be mentored by Morné du Plessis, who has previously also held the CFO role for the Group. We are confident in Julius' abilities, as well as his commitment to the success of Minergy, and we wish him all the best in his new role." the statement by the CEO stated.