Features
Charity Baaitse Gets Blessed With A Top Of The Range Car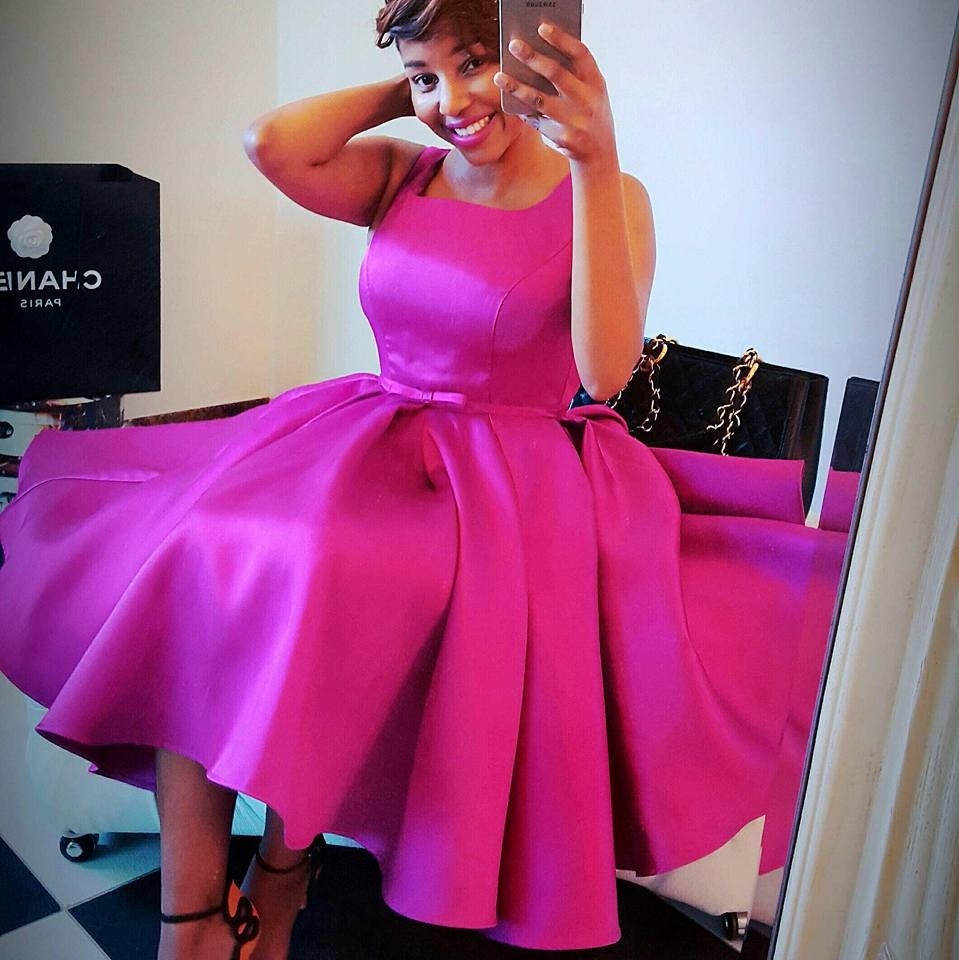 Charity Baaitse Gets Blessed With A Top Of The Range Car
Fashion mogul and entrepreneur Charity Baaitse can make any girl go green with envy. She just has it all. She is successful,  beautiful, she is one of the best dressers and she has the most  loving husband.
Her husband has blessed her with a top of the range, brand new AMG G63. The car costs  $151,425 in the United States and that is not a cheap price. The gorgeous Mrs. Baaitse revealed that the car was bought as a Valentines gift and she is only getting it now. Charity, who own the clothing store, Material Girls is married to pastor, Shadrack Baaitse who is also her business partner and together they own Prevailing Security Company.
Check out the pics below;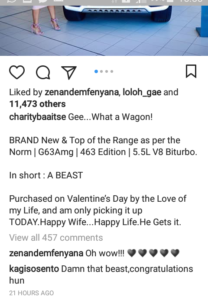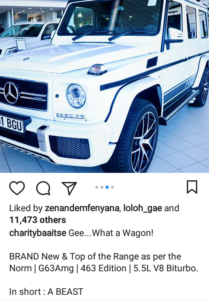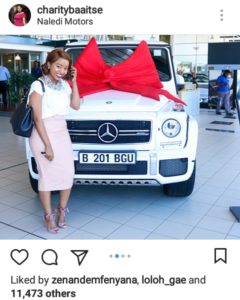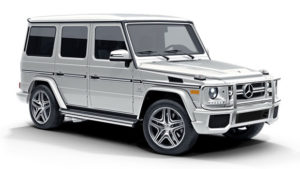 Congratulations on this new beast Mrs. Baaitse!