Features
Motlha,Han C,Vee, CharmaGal and Lesole among 2019 artists to look out for.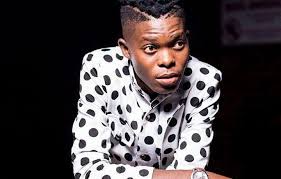 MOTLHA

Motlha Mompe this past year took the music scenery by storm. His tune "Mmamotse" was one of the most played songs across the country. He has since been making more collaborative works with well established local singers. In the year 2019 he would be a fav because of his determination to seek to do more and be more in music.
HAN -C
Who would argue that Han -C's voice sure would win him The Voice contest with ease? His song rejection is currently the most played. He has since garnered himself a large following from people from all walks of life in Botswana. Han C is a music great and will make great waves in 2019.
CHARMAGAL
CharmaGal has recently released a new album dubbed "Lekgamu la bananyana". The songs in the album have been receiving great airtime on local radio stations, with the likes of Motlakase winning bigger. Charma is sure going to be leaving no stone unturned in 2019. Kana bana ba tshwanetse go bona phaleche.
VEE MAMPEEZY
Vee has been making remarkable strides in our music circles for a very long time now. The musician has since released to hit singles that got the country seeking for more. Vee has proven that his voice will never go stale with Batswana he has since faced controversy in the previous year but his musicality skyrocketed.
TSHEPO LESOLE
Though a lot of Batswana have not been making it all out to gospel concerts, one music giant in the country is battling it all out against the African greats and deserves the shoutouts .Tshepo Lesole recently got himself nominated at the prestigious Crown Gospel awards in South Africa and will be looking to capture the crown in the new year.