Features
Social Media Make Fun Of Vee's Claims That His New Song Was Mastered In London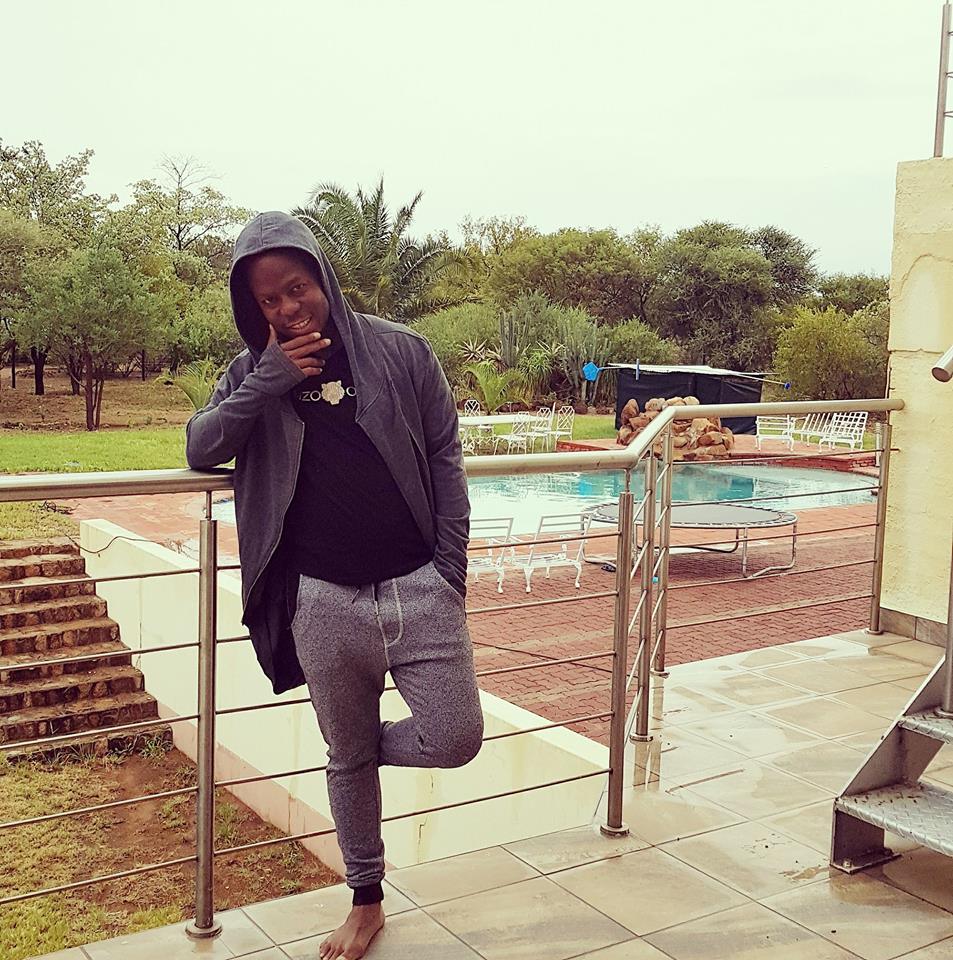 Social Media Make Fun Of Vee's Claims That His New Song Was Mastered In London
Social media has been having a field day, or should we say week with Vee Mampeezy. After the release of his single Khubama re Itshebe last week, people have had mixed feelings about the song and its production.
The song was prodeced by BK Proctor and Ammo Beatz. One fan commented that the song was not mastered but Mampeezy slapped back and said the song was mastered in London asking the fan what he knows about mastering.
Check out the screenshots below;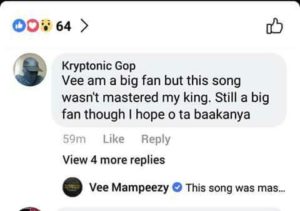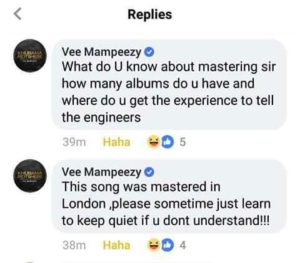 Ever since then social media has been making fun of that and even started the Matering in London challenge. Just after the CD which had the song was lost, Vee later announced that his record label, Universal Music has given him the go ahead to release the song on condition that is is 100% cooked in Botswana even the video. So we guess the London story was just a bluff.