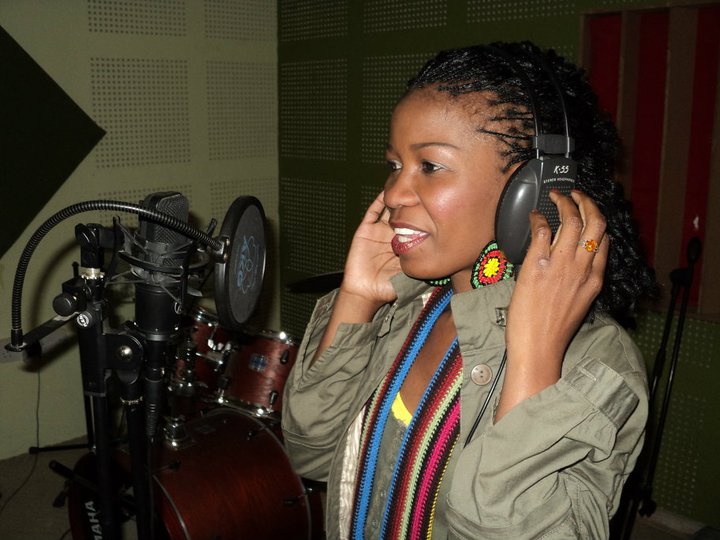 Who is Hellen Dikobe?
Hellen is an out-going, loving, funny, energetic , lover, friendly, passionate ,performing artist in her 30-ties. I am the last kid of 3 siblings.
Describe your childhood in 3 words
Well, I was born in the eighties and since I was the last born I would say I was a bit spoilt , a bit naughty  and tomboyish (laughs) but my mother was a very strict woman so she always put her foot down and I'm glad she did. I loved to sing and dance ever since I was young.
You recently released a new single. Tell us about it.
Yes I just released a single called "MATSALE" I recorded it at Zimhlophe studios , It's a traditional song about that I'm old enough to get married because I went to initiation school, I'm cultural like that (laughs).
Should we expect a new album soon?
Oh yes ,I'm working on my 3rd album and it's almost done and it's a bit different from the previous 2 because I went more on the contemporary side. The album is mature and technical with a lot of live studio recording.
How old were you when you broke into the entertainment industry?
I was about 17 years when I started singing but I only started to take it serious when I was 19 years. I recorded my first album when I was 23 years old.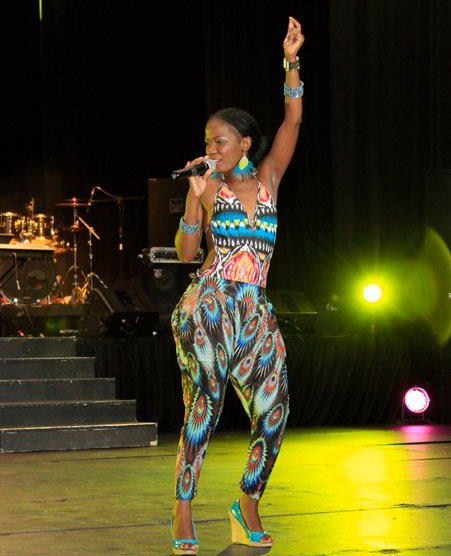 What else do you do?
Well, I took a break from recording for about 2 years but not from music so for the past 2 years I have been studying music in South Africa at Central Johannesburg College and I'm still a student but now I'm back in the studio for good, I just wanted to learn more and become a professional artist.
If you were to collaborate with any local or international artist who would it be?
WOW…!Locally I would say Tshepo Lesole, Lizibo, Samba T AND K-BOS but I also think I could make a super duet with Socca Moruakgomo, internationally I would love a collabo with Zakes Bantwini and Joe Nina and abroad I would like to collaborate with India Arie.
What are your thoughts about the music industry in Botswana?
Firstly I would like to say it's still growing and better than when I first started  BUT we still have a long way to go, my wish is that we should be taken serious and stop empowering outside artists or else we will never ever grow and the other thing is that there is so much talent in Botswana and it saddens me to see them not being given platform and the focus is only on the same artist all the time and again local artist should take themselves serious if we want to be taken serious too.
Young people in Botswana struggle with a number of issues. What do you feel are the major ones and what do you think are some of the solutions to addressing these issues?
I personally think that the youth of Botswana especially today's generation are not cultural they don't know their roots and are under so much peer pressure and they are mostly focused on material stuff that won't benefit them in the long run and as much as technology is a big help it is also their worst enemy. My take is that there is no discipline among the youth and this makes it hard to control them. Growing up we had programs like girl guide that helped to mold us and we knew that every elderly person is to be respected. I wish there was a cultural subject in schools.
Are there any future plans you'd like to share with us?
My plan is to finish with school, empower myself with musical knowledge, become the best artist I know I can be and produce as many great albums as possible and would also love to mentor upcoming artists and the rest I give it up to God but one thing I know is that I have a lot in store to offer.
Any last words for your fans?
Thank you for always believing in me and my work even when I was still being a bit quiet you still had my back and never stopped believing in me but instead you encouraged me to work hard. Now its my turn to bless you with great music new and sound like you had never heard Hellen before.
How can people contact you?
I can be contacted on hellend.dikobe@gmail.com
Thanks for the love and support