Features
Vacancy-Vice Principal Wanted At Legae English Medium Primary School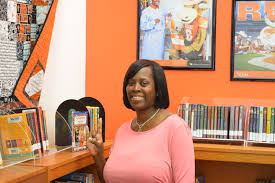 Overview
Legae English Medium Primary School, an independent international primary school has an opening for January 2018 for a Vice-Principal.
Requirements
Applicants should hold a Diploma in Education, Bachelor degree preferred with teaching qualification and not less than 10(ten) years experience as a senior administrator in English medium primary schools, and at least 2(two) years or experience in an education managerial position, preferably of an international(primary) school, offering the Cambridge curriculum(or other international-level curriculum).
Closing date and application instructions
Please forward application letter, with CV, certified copies of qualifications and the names of 2(two) referees to:
The Managing Director
c/o KWENENG COMMERCIAL CONSULTANTS
P. O. Box 26792 Game City
Gaborone, Botswana
Tel: 3910406 / 71508544 (cell)
E-mail: [email protected] for:
Prior Applicants for the above positions to kindly re-submit same to the above address. Only those short-listed will be contacted for interview.
DEADLINE: 30 July 2017
Location
Gaborone
Company
Legae English Medium Primary School
Publication date
14.06.2017
Publication end date
30.07.2017